School News
Associate Dean of Career Services Beth Briggs is interviewed and NYU Stern's focused Andre Koo Technology & Entrepreneurship MBA is highlighted: "Why Are Tech Companies Hiring More MBAs?"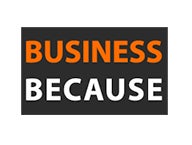 Excerpt from
BusinessBecause
-- "'As a growth-oriented, dynamic sector, technology is a great fit for MBA students,' says Beth Briggs, associate dean of career services at NYU Stern Business School.
'The need for change agents who understand the intersection of business and technology has been rapidly on the rise,' she adds.
In 2018, NYU Stern launched the Andre Koo Tech MBA, an entirely specialist tech program. It aims at preparing students to be equipped to utilise technology in business, from big data to emerging technologies."
Read More