Change. Spark it. NYU Stern Welcomed the Inaugural Class of its Master of Science in Fintech, Continuing the School's Trailblazing Foundation in the Industry. The Global, One-year, Modular Program Prepares Professionals to Lead Change in Fintech.
The inaugural cohort of Stern's new Master of Science in Fintech program arrived on campus in NYC to begin classes for the global, one-year, module degree.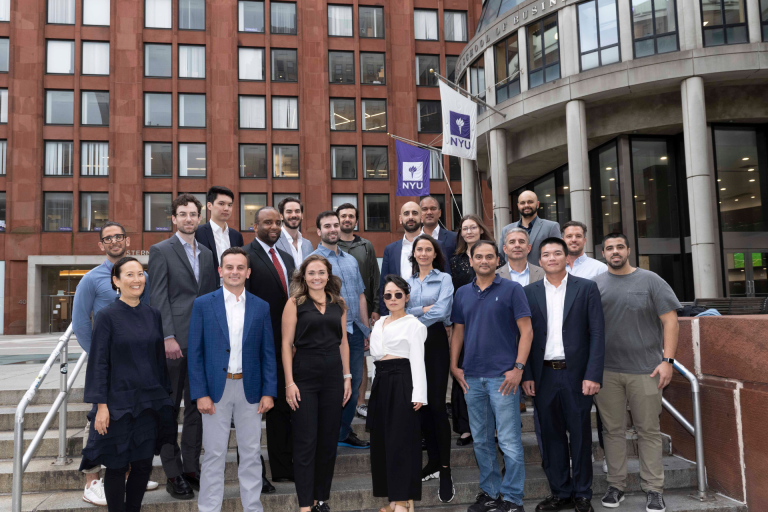 This August, NYU Stern welcomed students from the first class of its newly started global, one-year, part-time Master of Science in Fintech Program (MSFT) onto campus in NYC.
Led by Clinical Professor and Academic Director Kathleen DeRose, the one-year, part-time, executive-friendly format of the MSFT Program includes one live-online module followed by six on-site modules held in New York City and rotating global fintech hubs, and is specifically designed for working professionals. Courses will be taught by faculty primarily from the School's top-ranked Finance Department and Technology, Operations, and Statistics Department. The 34-credit program offers a tailored 22-course curriculum with innovative new coursework informed by both academic scholars and industry experts, ensuring students have the latest foundational knowledge. The program will also include real-world learning through a capstone project to apply concepts to a practical case. 
Hear what current MSFT student Bailey Jensen has to say about the new program: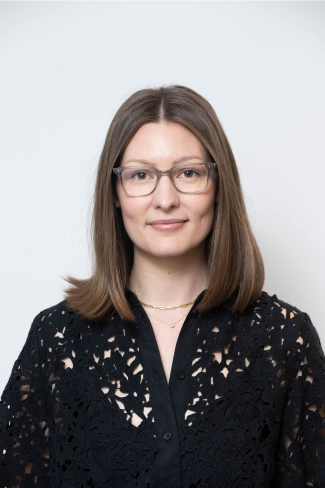 Bailey Jensen, MS '24
Why did you choose NYU Stern's MS in Fintech? 
Fintech is often used as a buzzword, but the reality is that the future we're shaping will seamlessly blend finance and technology until they're eventually indistinguishable. One major aspect of understanding fintech is translation: traditional finance and technology are different worlds, each with their own culture and language. Stern stands at the forefront of both domains, so its MS in Fintech is perfectly positioned to build a bridge between the two in this emerging space.
 
What are you most looking forward to as you begin the fall semester as an inaugural member of the MSFT cohort?
Being back in a classroom! The cohort is full of innovators, so the in-person lectures and discussions really kick my brain into a new gear—casually bouncing ideas off one another and encouraging impulses to investigate.
Learn more about NYU Stern's MS in Fintech here.
---