Research Center Events
Executive Education Short Course: Business Analytics for Executives: Leveraging Data as a Strategic Asset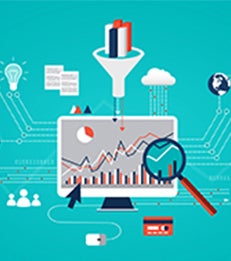 Dates:
May 7-8, 2018
Location:
NYU Washington Square Campus, New York City
Cost:
$3,800 (travel and accommodation not included)
The power of data analytics in business is widely acknowledged. Despite this, many firms have difficulty reaping the benefits; some are investing time and money without seeing results, while others are not investing at all. Why? The two main challenges in analytics are (1) understanding what analytics can and cannot do when making business decisions, and (2) integrating analytics into every aspect of the organization, rather than relegating it to a separate corner of the firm.
This program is designed to help executives leverage analytics to improve their decision-making skills across their organization. Through a combination of discussion, simulation and experiential exercises, participants will develop a clear understanding of what decisions analytics can help them make, and the best way to transform analytics insights into strategies.
This course is designed for executives responsible for data analytics and analytics-based projects, as well as professionals with strong business knowledge but limited or no experience with the technical side of business analytics.
For more information on this short course for executives, please visit the
course webpag
e.