Research Center Events
Executive Education Short Course: Finance and Accounting for Non-Finance Executives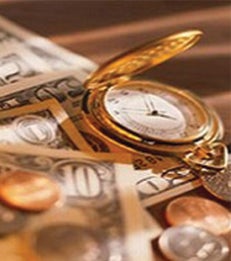 Dates:
February 27 - March 1, 2017
Location:
NYU Washington Square Campus, New York City
Cost:
$5,400 (travel and accommodation not included)
Do you frequently interact with your firm's finance team, but lack the financial background to engage more actively in the conversation? Are you a financial analyst or investor seeking to interpret financial statement data to predict a company's future standing?
This course provides a well-rounded understanding of how accounting and financial principles may be used to communicate more effectively with finance colleagues and to assess a firm's future prospects and value. The course will also cover finance principles relevant to leaders whose primary job responsibilities are outside of the finance function with implications for project decisions, corporate structure and performance measurement. This three-day program includes a combination of: lecture on basic but important finance and accounting principles; interactive discussion of actual financial statements and policy decisions in a range of situations including the current financial environment; and group analysis of cases involving relevant, real world financial issues.
This program is for general and functional business managers who interact regularly with the firm's finance area; managers who make business decisions that affect the firm's financial results, or are impacted by financial models; and financial analysts and investors who would like to understand how to interpret the data in financial statements to assess a firm's future prospects and value.
For more information on this short course for executives, please visit the
course webpage
.