Research Center Events
Executive Education Short Course: Great Leadership: Developing Practical Leadership Skills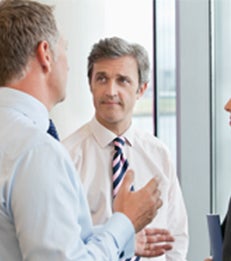 Dates:
December 7-8, 2017
Location:
NYU Washington Square Campus, New York City
Cost:
$3,800 (travel and accommodation not included)
Do you wish to rise to the top and lead a large organization? Are you planning to become an entrepreneur and make your mark? Do you want to do good after doing well in your career and start your own philanthropic initiative? Do you wonder why some leaders succeed while others fail? Do you wish to analyze and understand your own potential for leadership?
If you answered 'yes' to any of the questions above, this program will benefit you. It is meant for those who wish to better understand and further develop their potential and propensity to lead others. The program is based on the premise that leadership is not a genetic inheritance. It's a skill to acquire and master. A journey to commence and complete. This program will provide you a framework for that skill and a template for that journey.
As you rise in your career, you will need multiple and often conflicting constituencies on board to follow your vision. But if you don't lead, others will not follow. This program will help you hone some of the essential self-reflective skills you need to give form and substance to such vision.
This program is designed for those who wish to better understand and further develop their skills and propensity to lead others. Therefore it is appropriate for individuals who are managing other people or teams or individuals with significant leadership responsibilities.
For more information on this short course for executives, please visit the
course webpage
.