Research Center Events
Executive Education Short Course: Finance and Accounting for Non-Finance Executives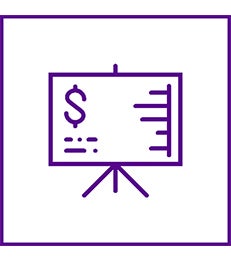 Dates:
June 18-20, 2018
Location:
NYU Washington Square Campus, New York City
Cost:
$5,400 (travel and accommodation not included)
This program equips executives with a general understanding of accounting and financial principles as they relate to organizations' operations and decision-making processes. It also prepares financial analysts and investors with a general understanding of the valuation content and limitations of financial statement information.
Starting with a review of financial data in a company's annual report and accounting statements, participants will gain a well-rounded understanding of how basic accounting information may be used in communicating with financial managers, as well as to assess a firm's future prospects and value. The remaining time will be spent covering finance principles relevant to leaders whose primary job responsibilities are outside of the finance function with implications for project decisions, corporate structure and performance measurement. This will involve examining how project choice maps to various financial metrics and highlighting common pitfalls in this process, such as recent psychological biases described in the field of Behavioral Finance.
For more information on this short course for executives, please visit the
course webpage
.