Fireside Chat with Sherron Watkins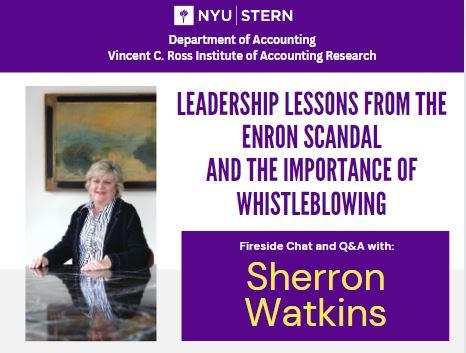 On Tuesday, April 25, the NYU Department of Accounting and The Vincent C. Ross Institute of Accounting Research hosted Sherron Watkins, Enron whistleblower, for a fireside chat on the "Leadership Lessons from the Enron Scandal and the Importance of Whistleblowing" followed by a moderated Q&A with the audience. The discussion was moderated by Professor Amal Shehata.
For more information, please visit the Center's website.
---