A group of experts, led by Professor Stijn Van Nieuwerburgh, shares recommendations for Norway's sovereign-wealth fund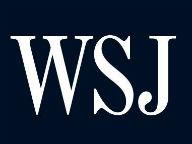 Excerpt from
The Wall Street Journal
-- "Norway's sovereign-wealth fund should be given the leeway to plow more money into real estate and further diversify its portfolio by investing a chunk of its $850 billion in infrastructure, a government-commissioned expert group said Tuesday. The fund, managed by Norway's central bank and commonly referred to as the oil fund, should be allowed to invest up to 10% of its value in infrastructure and to raise its real-estate portfolio to 10% from a current ceiling of 5%, the group said in a report published Tuesday. The government 'should open up for unlisted infrastructure investment in the management mandate to Norges Bank to take advantage of investment opportunities unavailable in the listed space,' said the group, which was led by Prof.
Stijn Van Nieuwerburgh
at New York University."
Read more
Additional coverage appeared on
Reuters
and
NORWEA
.  
---