How Radically Human Technology Is Shaping the Future of Work & Business with H. James (Jim) Wilson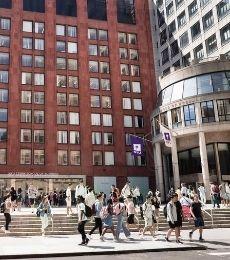 Date: 
Wednesday, November 30, 12pm EST
Location: 
Virtual, register
here
Digital technologies from the blockchain to the metaverse are rapidly advancing at a time when enterprises face more pressure than ever. In this era of compressed transformation, human behaviors and intelligence are informing the design of new machines, and everything we know about how innovation and strategy is impacting the workplace and workforce is being turned upside down.
As part of a Speaker Series, hosted by the
Strategic Management Initiative
at the
Center for the Future of Management
, H. James (Jim) Wilson, Accenture Technology leader and co-author of Radically Human, will reveal how business leaders can flip the script on basic business fundamentals and use an actionable IDEAS framework (Intelligence, Data, Expertise, Architecture, Strategy) to approach innovation in a completely new way. He'll share examples of how organizations are using human-centric technologies to transform their human capabilities and the workplace by differentiating themselves along four key dimensions: talent, trust, experiences, and sustainability.
For more information, please visit the center's
website
.
---