Research Center Events
The Innocence Project: A Conversation with Seema Saifee & Darryl Howard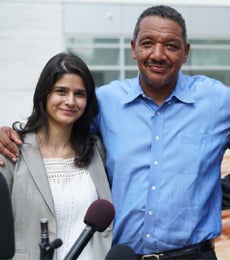 Date:
April 13, 2017
Location:
NYU Stern, New York, NY 10012
*By invitation only
On Thursday, April 13, NYU Stern's
Business & Society Program
will welcome Seema Saifee, staff attorney for the Innocence Project, and Darryl Howard, who was recently exonerated after serving 24 years for a wrongful murder conviction, to speak to an audience of students.
The Innocence Project, which was founded in 1992 by Peter Neufeld and Barry Scheck at Cardozo School of Law, exonerates the wrong convicted through DNA testing and reforms the criminal justice system to prevent future injustice.
For more information on the event, please visit the program's
website
.