Joint research from Professors Cecilia Parlatore and Anthony Saunders as well as joint research from Professors Alexi Savov, Philipp Schnabl, and Olivier Wang are featured: "A Hat-Trick of Genuinely Interesting Papers Relevant to the Banking Mess."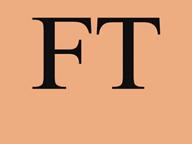 Excerpt from Financial Times -- "Anyway, another huge factor in SVB was the massive size of the uninsured depositor base, coupled with its unhedged bond portfolio. Historically, interest rate risks was seen to have a natural hedge in deposits. When rates rise and the value of assets fall, the low-cost deposit funding becomes more valuable.
"But as a paper by Itamar Drechsler, Alexi Savov, Philipp Schnabl and Olivier Wang points out, the 'deposit franchise is only valuable if depositors remain in the bank.'"
 
---