Business and Policy Leader Events
Langone Speaker Series: Innovators & Entrepreneurs, Featuring Jeffrey & Meika Hollender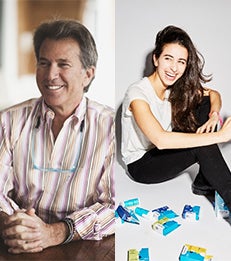 Date:
Friday, December 1, 2017
Location:
NYU Stern, New York, NY 10012
*By invitation only
Jeffrey Hollender, Co-Founder and former CEO of Seventh Generation, and Meika Hollender (MBA '13) Co-Founder and Co-CEO of Sustain Natural, will join MBA students and alumni for a 2017-18 Speaker Series Event.
The event, which will be moderated by NYU Stern
Center for Sustainable Business
Director
Tensie Whelan
, will center around the topic of sustainable business practices.
For more information, please visit the
Office of Student Engagement website
.