Business and Policy Leader Events
MBA Teams Compete in 1st Annual Stern Leadership Case Competition with Mike Indursky of Bliss
Stern MBA student teams grappled with a real-world business dilemma, developed a plan and presented recommendations to Mike Indursky, president of Bliss, at Stern's first annual Leadership Case Competition. Hosted by Stern's Office of Career Development, the event gave students a chance to work on an authentic case at an existing organization, interact with that organization's senior executive and develop their own personal leadership skills by working in teams. Indursky offered real-time feedback on the student strategies and selected a winning team with input from fellow judges and Stern Professors,
Steven Blader
and
JP Eggers
.
This year's winning team included MBA students Kate Coin, Tess de Paula, Tara Hankinson, Grace Kim, Cassidy Morris and Sandra Trevino. Indursky emphasized the importance of three themes that emerged from several of the group presentations:
Be transparent
Involve and empower staff at every level of the organization when making decisions about the future
Use data to inform your strategic plans
During the case competition, each team was paired with a leadership coach, who also shared observations and feedback on each team's performance.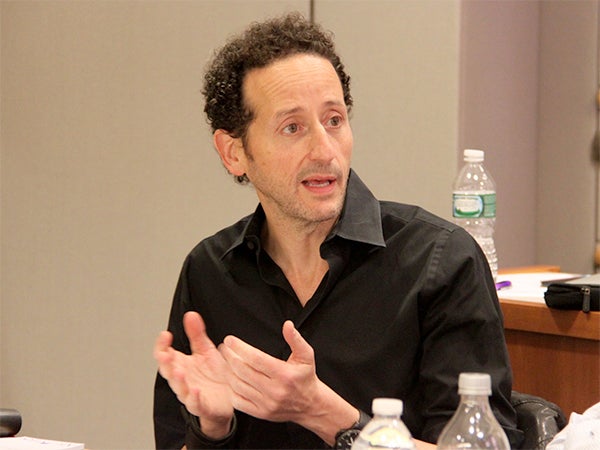 President of Bliss, Mike Indursky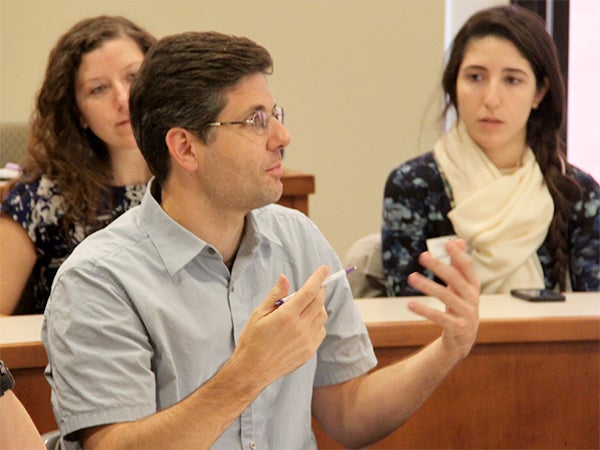 Professor JP Eggers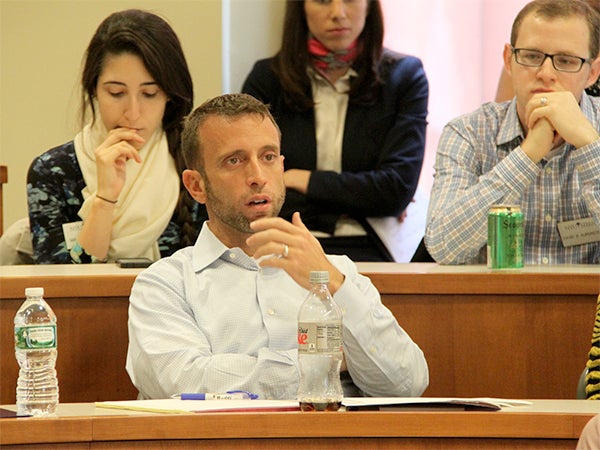 Professor Steven Blader