School News
MS in Business Analytics alumnus Borja Ureta is profiled, highlighting Prof Anindya Ghose, MSBA academic director, the capstone project experience, technical skill development, and the strength of his peer cohort: "Meet The Masters of Business Analytics."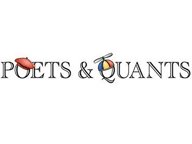 Excerpt from
Poets & Quants
--"In short, this program was a complete door opener for me. I obviously wanted to have work experience in analytics and that is one of the reasons I went for the program in the first place. Even though I am very curious and generally embrace change, I have been with the same firm for nearly 11 years. I think that one of the reasons is that they have always been super supportive and have offered me diverse opportunities from a role and international perspective. Six months into the program, I was offered to rotate into the Artificial Intelligence team."
"Since then, I have been focused on data and analytics work, and I have worked on multiple projects on predictive analytics, simulation, econometrics, etc. This has been a game changer for me as I have been able to get significant work experience on most of the things I learned in the program, expand my network in the firm, and carve a different career path that wouldn't have been possible without the program."
"Anindya Ghose, who is MSBA's academic director, co-director of the MSBA Capstone Program, professor of information, operations, management sciences, and marketing. His career trajectory, work experience, books and publications are impressive. However, what I would highlight is what a great individual he is and how important he is in bringing the cohort together. From the beginning of the program he built an authentic personal connection with each of the classmates. He was always supportive of any networking plan we did and made sure that we always had something planned that would bring everyone together. In a way, he was one of us at a personal level. Even today, we still speak regularly and stay in touch. He is an outstanding professional, a great professor and an excellent human being."
Read More