Student Club Events
Multicultural Marketing: Reframing the Cultural Mosaic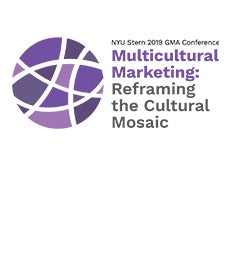 Date:
Friday, November 15, 2019
Location:
NYU Stern, New York, NY 10012
*By invitation only
On Friday, November 15, the Stern
Graduate Marketing Association
will host the 2019 GMA Conference. Entitled "Multicultural Marketing: Reframing the Cultural Mosaic," the conference will highlight brands and firms who have reshaped entire industries. The goal of the annual conference is to create a forum where current topics on marketing and business can be discussed by leaders of industry in an academic environment.
This year's theme will center around the use of culture as a way of connecting with different consumer groups and improving consumer relations and loyalty. As more companies transition from total market approaches to more focused ones, the conference looks to facilitate conversations about how this shift is changing the marketing mix within established, incumbent, and new companies.
For registration information and to learn more, please visit the
conference website
.