NYU Stern Launches Diverse Pathways in Academia for Future Professors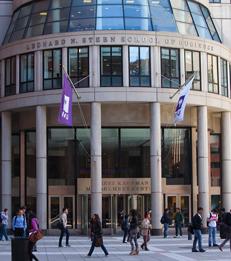 NYU Stern launched a new Diverse Pathways in Academia program for future professors in their penultimate doctoral year, with the mission of educating PhD students about faculty careers within business schools. The program invites scholars to participate in the initiative free of charge.
Diverse Pathways in Academia will prepare doctoral students in their penultimate year to enter and navigate the faculty job market and learn about business school as an academic option. The 2020 program will highlight faculty career opportunities in business schools for doctoral students in other disciplines such as psychology and sociology.  
The program will take place over two days in January at NYU Stern in New York City, with presentations and panels by faculty members and administrators, along with networking opportunities. Program participants will have the opportunity to engage with Stern deans, professors, and administrators to:
Learn how their fields of study can be applied to business scholarship;
Learn about the scholarly life of the business school faculty;
Learn best practices to prepare for the faculty recruitment, application, interview and selection process;
Learn best practices for cultivating job prospects, how to negotiate job offers, and how to decide what position is right for you; and
Network formally and informally with Stern faculty and graduate students working in areas related to program participants' respective fields of study. Participants will have an opportunity to discuss their current and future research interests with faculty mentors and to receive guidance on the potential fit between their interests and business school environments
Eligible applicants can apply for Diverse Pathways in Academia
here
. The deadline for applications is October 11, 2019 for the upcoming spring 2020 program session.  
Learn more
here
.
---