Diverse Pathways in Academia
NYU Stern's Diverse Pathways in Academia (DPA) invites doctoral candidates in their penultimate year or the year prior, in non-business doctoral programs, to participate in a unique program exploring academic careers in a business school setting.
The Leonard N. Stern School of Business invites talented scholars from an array of backgrounds to participate in our Diverse Pathways in Academia two-day program in New York City.  The program's goal is to share information with doctoral students about academic careers within business schools to a diverse cohort of scholars from other fields.  
The program is geared toward scholars in either their penultimate doctoral year or the year prior from fields whose work can be applied to a business field.  We hope to increase the pool of scholars that are competitive candidates for open faculty and research positions at top-tier business schools.
Many of NYU Stern's faculty members hold doctorates in fields such as psychology, sociology, statistics, mathematics, computer science and other non-business subjects. They have found a stimulating and satisfying academic community at Stern. This reflects the wide range of opportunities at business schools for individuals with doctorates in other fields. For instance, many psychology and sociology scholars investigate topics of great relevance and importance to management research and practice such as identity, emotions, groups, diversity, person perception, and a wide range of other topics. Similarly, many cognitive psychology and social psychology scholars investigate topics on judgment and decision-making, for example, that are highly relevant to the field of marketing, which includes the study of consumer behavior and decision-making.
Holders of doctoral degrees in statistics and operations study topics of extreme usefulness in solving the practical and important problems faced by the business world. With each passing day, data science, analytics and computing are becoming more and more important in all aspects of any organization. Methods using machine learning, artificial intelligence and operations find ever-increasing applications in both business and not-for-profit firms.
The program will take place in New York City January 18 and 19, 2024, with all expenses paid. It will include presentations and panels by faculty members and administrators, along with networking opportunities. Program participants will have the opportunity to engage with Stern's deans, professors, and administrators to:
Learn how their fields of study can be applied to business scholarship;
Learn about the scholarly career of the business school faculty;
Learn best practices to prepare for the business school faculty recruitment, application, interview and selection process;
Learn best practices for cultivating job prospects, how to negotiate job offers, and how to decide whether a position is right for you;
Learn about NYU Stern post-doc and faculty positions;
Network formally and informally with Stern faculty and graduate students working in areas related to program participants' respective fields of study. Participants will have an opportunity to discuss their current and future research interests with faculty mentors and will receive guidance on the potential fit between their interests and business school environments; and
Join Stern's DPA alumni and those from NYU's similar programs for follow-up programming and support.
Scholars participate in the initiative at no cost. The program accepts applications from all interested candidates regardless of background; we strongly encourage underrepresented racial minority scholars to apply.  
Eligible applicants can apply for Diverse Pathways in Academia here. The deadline for application is November 6, 2023 for the January 18 and 19, 2024 program.
About the Participants 2023
About the Participants 2022
About the Participants 2020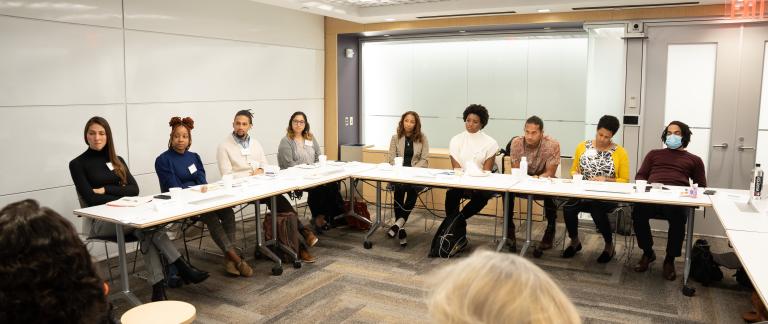 NYU Stern's Diverse Pathways in Academia
Eligibility: Candidates in their penultimate year or one year earlier of a non-business school doctoral program with a demonstrated interest in fostering and supporting diversity as a member of a business school faculty.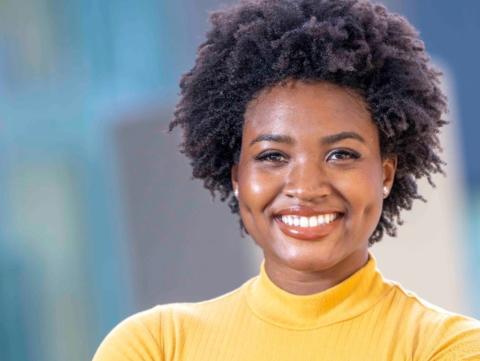 Gold Okafor
Gold Okafor, PhD Candidate in Social and Personality Psychology at UC Berkeley
Contact Us
Susanna Stein, Director of Faculty Affairs