Faculty News
Prof. Bryan Bollinger's research on the impact of reusable bags on grocery shopping habits is featured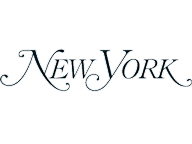 Excerpt from
New York Magazine
-- "After analyzing the transactions, Karmarkar and
Bollinger
found small but statistically significant trends associated with bringing reusable bags. First, those with reusable bags were slightly more likely — 0.25 percent — to buy organic basics like milk and eggs. One green behavior may provide a gentle nudge into another, the researchers conclude. But those who brought their own bags were also slightly more likely — 1.24 percent — to buy indulgent (nonorganic) items, like potato chips and candy."
Read more
Additional coverage appeared on
Big Think
,
Blisstree.com
,
Fast Company
,
Harvard Business Review
,
Metro
and
The Telegraph
.