Professor Alison Taylor is quoted in a piece exploring the evolution of ethics courses for accountants: "Teaching Virtues and Values to Accountants."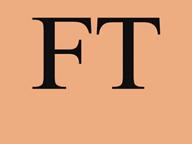 Excerpt from 
Financial Times
-- "New York University's Stern School of Business has offered the Professional Responsibility course since 1994. It used to focus on the regulatory and legal requirements of business but now explores its role in society, too.
"'It is difficult, today, to teach accounting as a technical discipline without exploring the underlying assumptions about what is perceived to be financially material,' says adjunct instructor Alison Taylor, referring to pressure on companies to share non-financial data."
Read More
---