Faculty News
Professor Scott Galloway comments on Budweiser renaming its beer "America"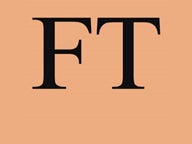 Excerpt from the
Financial Times
-- "'This is a bold move. It's a bit like if Apple changed its name to "innovation", because one of the core associations of (Budweiser) is already America,' said
Scott Galloway
, a professor at New York University. 'It could be a stroke of genius, but I think it's a risky change … to what is arguably one of the world's greatest brands.'"
Read more