School News
Professor Tensie Whelan and Professor Batia Wiesenfeld interviews: "Green is Good: MBA Programs are Teaching Sustainability and Responsible Business."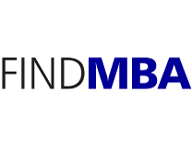 Excerpt from
Find MBA
-- "Tensie Whelan, director of the Center for Sustainable Business, says: 'Students are concerned about the state of the world — from climate change to racism and inequity — and want to be part of the solution. They see business as an important player in both creating the problems and the solutions.'"
"Batia Wiesenfeld is director of Stern's Business and Society Program, an interdisciplinary initiative to develop responsible business leaders with the skills to address economic, social and environmental challenges."
"She says the choice to integrate depends on the subject. In an evolving field such as environmental, social and governance investing, she says students will benefit from learning novel tools and skills in standalone elective courses, giving them more time to home in on dynamic practices. '[But] responsible business education is the only kind of business education students should receive,' Wiesenfeld adds."
Read More