Faculty News
Professor Thomaï Serdari discusses the challenges Alessandro Bogliolo faces as the new CEO of Tiffany & Co.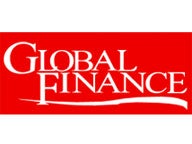 Excerpt from
Global Finance
-- "With new designs representing less than 10% of jewelry sales last year, accelerating the pace of product innovation will be key. 'Conventional strategies will not work,' says
Serdari
. 'Bogliolo must be as daring as when he was Diesel's CEO and as proud as the Bulgari family has been. Not a small challenge, even for someone as capable as Bogliolo.'"
Read more