Faculty News
In a Q&A interview, Professor Thomas Philippon shares takeaways from his book, "The Great Reversal"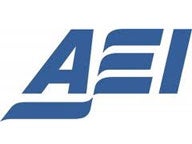 Excerpt from
American Enterprise Institute Blog
-- "How concentrated is corporate power in America today? How big of a problem is this? According to
Thomas Philippon
, the answers are "more concentrated than in Europe, and more concentrated than any other time in recent American history," and, more simply, 'yes, it's a big problem.' Last week on Political Economy, Thomas and I delved into this argument, outlined in his recently released book, The Great Reversal: How America Gave Up on Free Markets."
Read More