School News
Stern's record-breaking two-year Full-time MBA 2021 Employment Report is highlighted; Associate Dean of Career Services Beth Briggs is interviewed: "Another Leading U.S. B-School Reports Rising MBA Salaries In A Strong Jobs Report."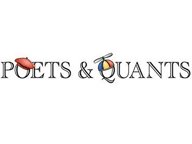 Excerpt from
Poets & Quants
-- "Not that Stern had a huge hole to climb out of — last year's jobs report, while reflecting the reality of a market in the throes of a global pandemic, included plenty of evidence that MBAs from NYU find the jobs they want, where they want, for the salaries they want. This year continues the trend, with Stern's Class of 2021 setting new school records in compensation, overall job acceptance rate, and international job acceptance rate — among other (mostly) positively trending numbers."
"'For more than a year the world has contended with an unprecedented amount of change, but one constant has been the continued success of our students,' says Beth Briggs, NYU Stern's associate dean of career services. 'Our talented MBA graduates have proven time and time again that they are adept at not only embracing, but also leading, change. And employers took note as this year yielded record-breaking employment outcomes for Stern's full-time two-year MBA Class of 2021.'"
Read More