School News
Stern's two-year Full-time MBA Class of 2022 is featured: "NYU Stern MBA Class Profile | Breakdown."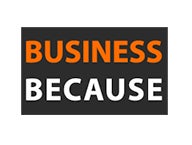 Excerpt from
BusinessBecause
-- "The NYU Stern class of 2022 has broken GPA and GMAT records this year. With applications up by 4%, the school is growing as an attractive option for intelligently sharp, professionally diverse MBA candidates.
The program, with its diverse mix of undergrad majors, means that it's an option for students from both traditional and 'non-traditional' backgrounds. It's the program for you whether you're a consultant with a few years experience, working in finance, or embedded in the arts or nonprofit sectors. Nearly a third of the class are from minority backgrounds and nearly a third are international."
Read More