Stern's trailblazing MS in Business Analytics Program is spotlighted at its 10-year anniversary milestone; Professor Anindya Ghose and alumna Michelle Skaf (MSBA '22) are interviewed: "A Unique, First-Mover MSBA Program Celebrates 10 Years."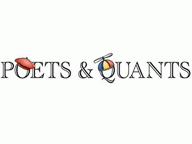 Excerpt from Poets & Quants — "When first designed, the curriculum focused on predictive modeling, or what will happen next, Ghose says. Focus has shifted over the last decade to causal inference – why did this happen and how will it impact the future? – to better meet professional demands on the job. The program regularly updates the curriculum to cover the most timely topics such as modern Artificial Intelligence, deep learning, Web 3.0, and econometrics.
"'At its core, Stern's MSBA empowers students to become data scientists who can leverage the potential of data analysis to drive decision making and innovate new opportunities for competitive advantage,' Ghose says."
---