Research Center Events
Sustainable Protein: How Tech and Finance are Disrupting and Innovating for the Future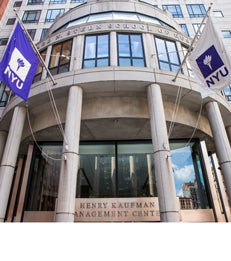 Date
: Monday, November 26, 2018
Time
: 6:00 PM - 8:30 PM EDT
*By invitation only
As factory farming receives more and more attention for its impact on the environment and animal welfare, some businesses have turned toward sustainable protein. Join the NYU Stern
Center for Sustainable Business
, the NYU Department of Environmental Studies and the Environmental Humanities Initiative and learn about the exciting new world and investor opportunities of sustainable protein, including new plant-based seafood, plant-based burgers that 'bleed,' pea milk and nut cheeses. The evening will consist of a one-hour panel featuring industry thought leaders followed by a networking event that includes samples of some of the more popular and innovative protein-rich products — and the chance to learn more about this promising new space.
Panelists include:
Chris Kerr, co-CEO and chair, Good Catch
Euripides Pelekanos, CEO and founder, Bareburger
Jody Rasch (MBA '83), managing trustee, VegInvest
Rosie Wardle, investor engagement, FAIRR
For more information, please visit the
Center's website
.