The Global Challenge of Feeding the World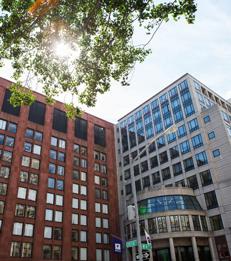 NYU Stern's
Center for the Future of Management
and the Univerity of Minnesota's Carlson Global Institute invites you to a virtual "fireside chat" on The Global Challenge of Feeding the World with Dave MacLennan, moderated by Myles Shaver.
Date: November 1, 2022
Time: 2 PM EST
Dave MacLennan
,
Cargill
Board Chair and CEO, joins University of Minnesota Carlson School of Management Prof. Myles Shaver for a virtual "fireside chat" on the state of the global food system and the roles Cargill plays as a global industry leader.  Mr. MacLennan will share insights from his 30+ years at Cargill, including the past 9 years at its helm, outlining key global trends and how issues such as sustainability, innovation, and geopolitics relate to the global food system.  Mr. MacLennan will also touch on lessons learned from growing and managing a global company.
Cargill's operations span the global food supply's entire value chain, connecting farmers and producers to customers in foodservice, retail, consumer packaged goods, and industrials with insights, manufacturing and production, and logistics.  Mr. MacLennan is Cargill's 9th CEO since the company's founding in 1865.     
For more information, please visit the
event page
.
---