Winners Announced in NYU Stern's $300K Entrepreneurs Challenge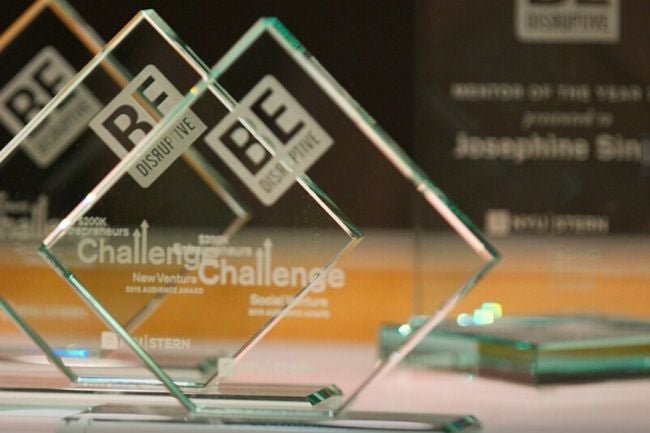 At the conclusion of a nine-month competition, NYU's most promising innovators received startup funding and pro-bono services valued at more than $350,000 at NYU Stern's annual Entrepreneurs Challenge, organized by the School's Berkley Center for Entrepreneurship. The 5 winning teams were chosen after pitching their ideas and enduring Q&A by judges from venture capital, non-profit, technology and social enterprise sectors.
 
June 12 marked the culmination of one of the largest and most rigorous venture competitions in the world. Some 117 teams comprising more than 305 students, faculty and alumni from 21 schools across NYU's global network competed this year in one of three competition tracks: New Venture, Social Venture and Technology Venture. The awards presented in each category were: 
 
Winner of the New Venture Competition: for startups in a variety of sectors
The $100,000 Rennert Prize, made possible by a gift from Stern Board of Overseers member Ira Leon Rennert (MBA '56), was awarded to Fairgrade.

Founded by Stern Professors Sonia Marciano and Anthony Marciano, Stern MBA alumnus William Frece (MBA '16), Stern/Courant alumnus Yash Goel (MS '19), Courant alumnus Projjol Banerji (MA '20), Stern MBA student Kreagan Kennedy (MBA '21), David Kheyman, Samantha Marciano and Alexa Marciano, Fairgrade is a peer-grading platform that distributes fair and accurate grades by harnessing collective intelligence to reduce turnaround time. On average, the platform saves instructors 60 hours per course.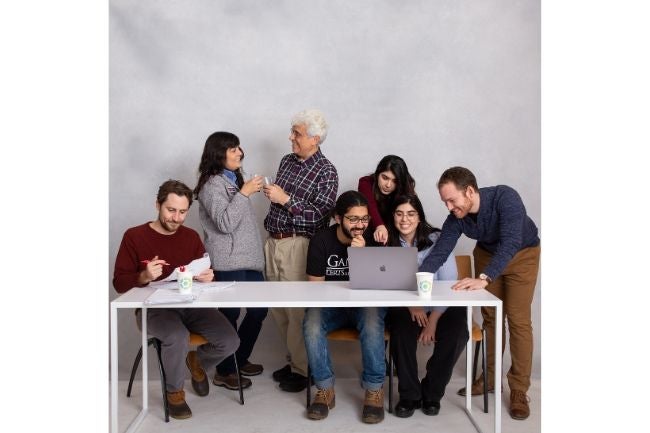 Fairgrade
 
Winner of the Social Venture Competition: for social impact and sustainability ventures
The $75,000 Social Venture Prize was split between bloc ($50,000) and Sabai Design ($25,000).

Founded by NYU School of Law alumnus Riley Jones (JD '20) and Amina Yamusah, bloc is a digital platform that helps career coaching and upskilling programs geared towards underserved groups save time through automated resume creation and review.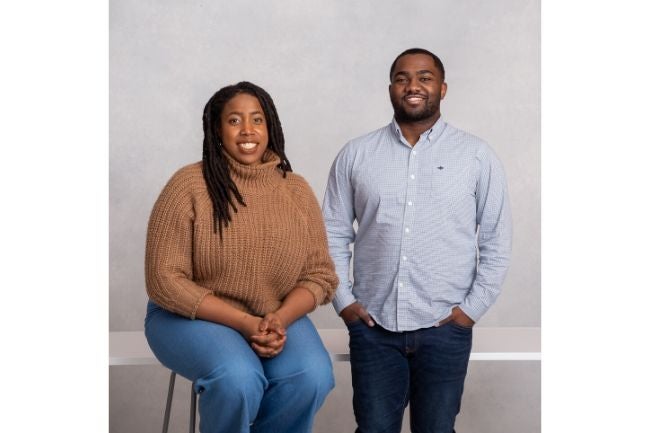 bloc

Founded by Stern MBA student Caitlin Ellen (MBA '21) and NYU School of Law alumna Phantila Phataraprasit (JD '20), Sabai Design is a sustainable furniture company that allows young professionals eager to participate in the sustainability movement to do so without sacrifices. This is accomplished by offering pieces that are affordable, flat-packed for convenience and beautifully designed.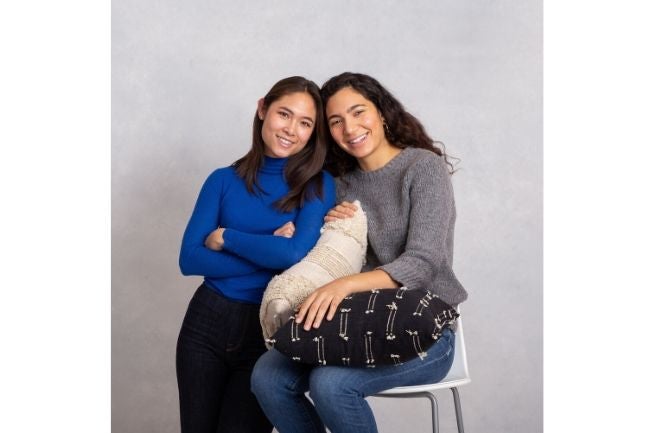 Sabai Design
 
Winner of the Technology Venture Competition: to bring intellectual property developed at NYU to market
The $100,000 Technology Venture Prize, sponsored by the NYU Innovation Venture Fund, was split between Envirobe ($75,000) and Precision Radiomics ($25,000). 

Founded by NYU School of Medicine student Samuel Magaziner ( MD/PhD '25), Emma Hon and Ravish Rawal, Envirobe is a cleantech company engineering self-sustaining microbes to convert recycled polyethylene terephthalate (PET) plastic into its chemical precursors, generating a new revenue stream for PET processors and closing the loop on the PET economy.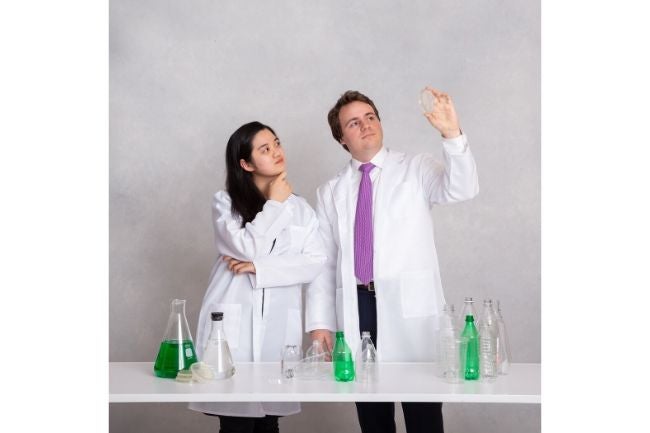 Envirobe

Founded by NYU School of Medicine Professor Gregory Chang and Chamith Rajapakse, Precision Radiomics provides more accurate diagnosis and treatment of osteoporosis or bone loss by computing patient-specific bone strength from computed tomography (CT) or magnetic resonance imaging (MRI) scans.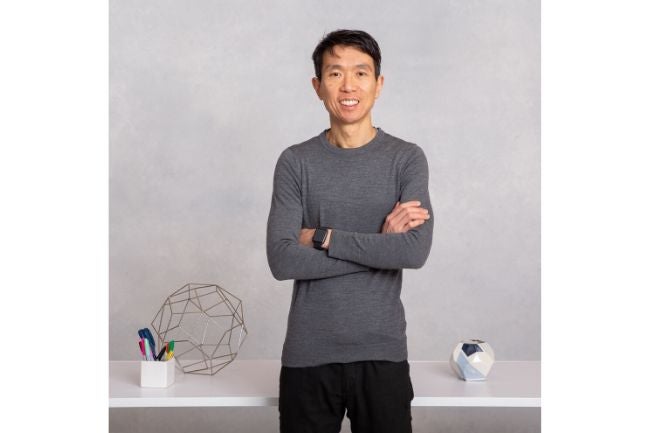 "More than ever, innovation and adaptability are key skills that leaders need. We are excited to strengthen these and the entrepreneurial spirit of our teams here at NYU," noted Professor Deepak Hegde, academic director of the Berkley Center for Entrepreneurship.

"A common startup trap many would-be entrepreneurs fall into is developing a solution in search of a problem," said Professor Cynthia Franklin, director of the Berkley Center for Entrepreneurship. "With the help of our rigorous process,each of these teams identified a demonstrated and compelling market need as well as a clear path forward." 

"This year's finalists spanned a number of exciting industries and fields, including sustainability, automation, AI and data science," explains Phoebe Punzalan, associate director of the Berkley Center for Entrepreneurship. "These ventures are bringing to market a number of cutting-edge solutions to intractable issues, ranging from training underrepresented talent to sustainable furniture design to advanced tools for diagnosing and treating osteoporosis."

The finalist teams showcased their ventures through brief pitches and explainer videos before an audience of NYU students, faculty and alumni, as well as members of the broader NYC startup community, who voted for their favorite teams. This year, Envirobe, Fairgrade and Sabai Design received the Audience Choice Awards.
 
This Year's Judges
 
New Venture Competition: 
Sally Chung, Brian Cohen, KJ Singh, Alicia Syrett
 
Social Venture Competition:
Sarah Endline, Robert Fabricant, Marissa Feinberg, Rebecca Solow, Greg Van Kirk

Technology Venture Competition: 
Kim Armor, Colin Beirne, John Elton, Jenny Fielding

Find out more about Stern's Entrepreneurs Challenge

Visit the NYU Stern Berkley Center for Entrepreneurship website

Learn more about the NYU Entrepreneurial Institute


 
---