Events and Happenings
NYU Stern Leadership Development Speaker Series presents:
Chade-Meng Tan, Chairman of Search Inside Yourself Leadership Institute (SIYLI)
Co-sponsored by NYU Stern Leadership Development, Mindful NYU & the NYU Leadership Initiative
Chade-­Meng Tan (Meng) is a Google pioneer, award ­winning engineer, international bestselling author, thought leader and philanthropist whose work has received 7 nominations for the Nobel Peace Prize. He retired from Google as its Jolly Good Fellow at the age of 45. He is co­chair of One Billion Acts of Peace and chairman of the Search Inside Yourself Leadership Institute.
CLICK HERE FOR TICKETS
Tuesday, October 18th
5:00pm – 7:00pm
Location:
NYU Stern School of Business
40 W 4th St. Paulson Auditorium
NY, NY 10012
---
"Joy on Demand" Workshop presented by the Search Inside Yourself Leadership Institute
Join us to learn how you can use mindfulness to increase joy in your own life!
Chade-Meng Tan's (author of Search Inside Yourself) new best-selling book, Joy on Demand, combines the latest studies of how the mind works with ancient mindfulness-based practices, showing how joy and wellbeing are habits that can be trained. The Search Inside Yourself Leadership Institute brings the concepts of the book to life in a highly interactive, fun, and thought- provoking experience.
In this workshop, you'll learn how an uplifted mind creates the conditions for better relationships, creativity, flexibility, health, courage, and resilience. You'll leave with a set of tools for creating more happiness in your life and skills to work with difficult emotions.
Learn more about the program here.
CLICK HERE FOR TICKETS
Saturday, October 22nd
9:00am – 5:30pm
Location:
NYU Stern School of Business
44 W 4th St. KMC 5-50
NY, NY 10012
---
Past Mindfulness events include:

Manish Chopra, Partner at McKinsey and Company
Manish spoke to MBA students about his experience with mindfulness in business and why he thinks it is important in business and day-to-day life.
Finding the Space to Lead: A Practical Guide to Mindful Leadership
Is it possible to meet the demands of an executive's life and still be able to be true to your principles and values? Can training the mind's innate capacities make you better able to stay focused, see clearly, make better decisions, be more creative, and embody true compassion? This is the work of mindful leadership.
In this non-credit mini-course series, attendees experientially explored the simple, practical ways to train their minds and take the 'small steps' needed to lead and live with excellence. The mini-course was taught by Janice Marturano, Esq, author of the best-selling book, Finding the Space to Lead, and former senior corporate executive with General Mills, Inc.
------------------------------------------------------------------
A Taste of Mindful Leadership
This workshop provided an introduction to mindful leadership practices and showed how to begin to incorporate them into daily life for increased focus, clarity, and resilience.
The session was led by Janice Marturano, Founder and Executive Director of the Institute for Mindful Leadership, and a strategic leader within General Mills for nearly 15 years.
------------------------------------------------------------------
Mindfulness in Business Launch Event with bestselling author and ABC's Nightline anchor Dan Harris
After an on-air panic attack following being embedded with the U.S. troops in Afghanistan, ABC Nightline anchor Dan Harrisdiscovered meditation. A self-described "Type A overachiever", Dan shares his own strategies for remaining calm and happy despite a fast-paced and sometimes stressful career.
Dan is the author of the #1 New York Times Bestselling
10% HAPPIER: How I Tamed the Voice in My Head, Reduced Stress Without Losing My Edge, and Found Self-Help That Actually Works—A True Story
, published by !T Books/HarperCollins. Harris is co-anchor of ABC News' Nightline and also co-anchor for the weekend edition of Good Morning America. Before that, he was the anchor of the Sunday edition of
World News
. He regularly contributes stories on ABC for such shows as
20/20, World News with Diane Sawyer
, and
GMA
. Harris has reported from all over the planet, covering wars in Afghanistan, Israel/Palestine, and Iraq; and produced investigative reports in Haiti, Cambodia, and the Congo. He has also spent many years covering America's faith scene, with a focus on evangelicals—who have treated him kindly despite the fact that he is openly agnostic. He has been at ABC News for 13 years, receiving Murrow and Emmy awards for his reporting. Prior to joining ABC, he was in local news in Boston and Maine. He grew up outside of Boston and currently lives with his wife, Bianca, in New York City.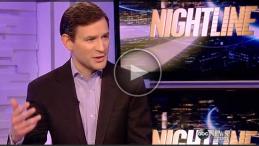 ------------------------------------------------------------------
Beyond Deep Breaths: Transforming the Workplace Through Mindfulness
This panel event was moderated by David Gelles, New York Times financial reporter and author of
Mindful Work
, and brings together senior leaders to discuss the opportunities, challenges, and impacts of implementing mindfulness in their organizations.
Our panelists included Dr. Amishi Jha, Neuroscientist, Researcher, Associate Professor University of Miami;
Janice Marturano
, Founder and Executive Director,
Institute for Mindful Leadership
and former Vice President, Public Responsibility and Deputy General Counsel, General Mills Inc.; and Jeffrey Walker, former CEO of CCMP Capital and former Managing Partner of JP Morgan Partners.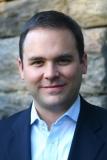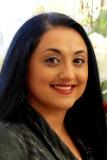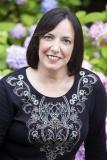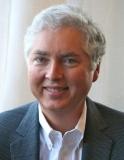 David Gelles Amishi Jha Janice Marturano Jeffrey Walker
This event was co-sponsored by the
NYU Leadership Initiative
and
Mindful.org
.