Stern Consulting Corps (SCC) Program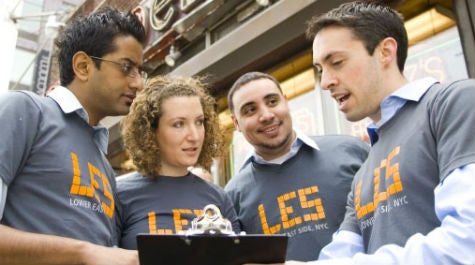 In the business world, consultants help analyze and solve organizations' most challenging problems. Consultants tackle these challenges by applying a structured approach to their analyses which allows for successful problem-solving even across disciplines. Through the Stern Consulting Corps (SCC), students learn these skills in an engaged and hands-on forum with blue chip brands.
In the Stern Consulting Corps program, teams of MBA students play integral roles with our partner organizations by creating a lasting business-driven impact, crafting actionable business plans, and targeting opportunities for growth in this ten week-consulting engagement. This is done through the SCC's partnership with a large and diverse group of for profit blue-chip organizations in New York City, the center of the modern business world.
SCC students learn how to solve these complex business problems under the advisement of NYU Stern faculty, from problem definition to final client presentation – while simultaneously testing their skills in real-world settings.