[no-title]

---
By Marilyn Harris
NYU Stern leads its peers in research and academic initiatives, readying students for a financial technology future.
Fintech is the new frontier in finance, and Stern is well positioned to prepare its graduates for this beckoning opportunity. Investment in fintech has soared in the past several years, from $1.8 billion in 2010 to $19 billion in 2015. Many business schools are racing to get up to speed. Stern – which this past school year became the first of its peers to create an MBA specialization in fintech – is ahead of the pack.
Fintech is a new, disruptive combination of technology and finance that is rippling throughout the financial sector and beyond, causing significant structural change and also affecting the way individuals relate to their personal finances and other transactional business. Stern is rapidly moving to prepare its students for this new reality. With a new specialization in fintech, a series of research initiatives, events such as the first FinTech Conference, and identifying experiential case study opportunities that will raise awareness and establish connections to practitioners, thought leaders, and policymakers, Stern has established itself as a leader in fintech education.
Stern's curricular relationship with fintech dates to 2014, when Professor David Yermack, chair of the finance department and a cryptocurrency expert, introduced a course on bitcoin, one of the first at a major business school to address the new technology. That leading-edge positioning has driven the creation of the fintech initiative at Stern, a first time partnership that was developed and is directed jointly by the finance and information, operations and management sciences (IOMS) departments. "Stern has a history of innovation, and leadership has been very supportive of the move into fintech," Yermack said. "Given the changes in finance, data skills will be key to our students' success in the very near future."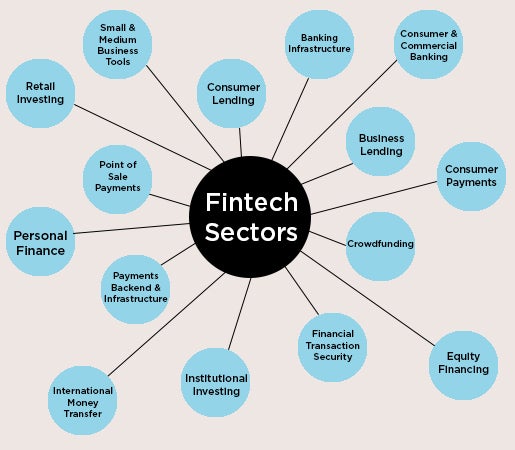 "This is a fascinating time because the waves of innovative fintech technologies are going to fundamentally transform the financial services industry over the next decade," said Alexander Tuzhilin, chair of the IOMS department and co-director of the fintech specialization with Yermack. "It is exciting to be at the cutting edge of the fintech revolution and have a deep knowledge of how modern fintech technologies are enabling financial services companies to solve their current business problems and facilitate fundamentally novel ways of doing business. I expect huge demand for these types of skills, and our mission is to prepare Stern students for this new world of fintech and position the School as the leader in this space."
"The School's history of thought leadership is a distinct advantage in introducing a new finance specialization like fintech," affirmed Vice Dean for MBA Programs and Finance Professor Raghu Sundaram. "We have one of the strongest finance faculties in the world and a very large collection of data and computer scientists doing research." Another Stern asset, he added, is its proximity to New York's financial institutions and tech startups, making it easy for practitioners to participate in conferences and helping create ties with firms that can provide experiential learning for students and hire graduates. "Our intellectual firepower and ecosystem make us natural leaders in fintech," he said. As the School's fintech curriculum is built out, it will eventually be extended to the undergraduate program, he says.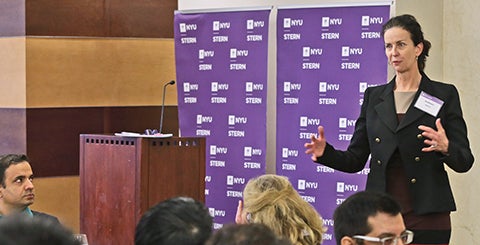 Kathleen DeRose (TRIUM '11), fintech executive-in-residence, outlines Stern's program goals at the inaugural FinTech Conference in November.
As part of Stern's aggressive moves to integrate fintech, the School has created an Executive-in-Residence position for fintech thought leader and practitioner Kathleen DeRose (TRIUM '11), who also serves as the chair of Evolute Group AG, is an active fintech startup investor, and has held senior positions at Credit Suisse, Scudder Stevens & Clark (now Deutsche Bank), and JPMorgan Chase. DeRose will help enhance the new curriculum by leveraging her industry expertise along with teaching a course called Foundations of Fintech: The Future of Finance. Her other priorities include reaching out to industry to create connections and developing a research exchange with companies to enable fintech students to find new insights into their businesses, while researchers gain access to novel data. Ties to startups are already being forged and will be strengthened through events like a demo day scheduled for spring semester that will showcase companies emerging in New York's Silicon Alley.
"The level of interest in fintech among Stern students is quite high, and rising," said DeRose. "As digital natives, they have the raw material to prepare themselves to help traditional companies adapt to fintech or to found fintech startups."
Because the industry will change structurally as fintech makes inroads into traditional ways of doing things, Stern students will face a job market in transition, and Stern alumni already working in fintech-related jobs are enthusiastic about the School's efforts and the many job possibilities from traditional banks to startups. How the advancing wave of fintech will reshape the workforce, revalue structures, and demand new skill sets is hard to predict, but one thing is clear: fintech is a big and beckoning opportunity, and Stern is embracing it at all levels.
---
FACULTY ON THE FINTECH OPPORTUNITY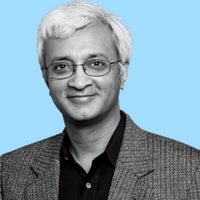 Raghu Sundaram,
Vice Dean of MBA Programs
"Stern is the first business school to react to major changes in the financial industry by being the first to introduce a fintech specialization. We are harnessing our intellectual firepower and access to NYC to maintain and grow our leadership in this space."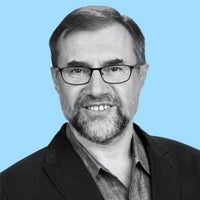 Alexander Tuzhilin
, 
Chair, Department of Information, Operations, and Management Sciences and Co-Director, Fintech Specialization
"Technological innovations are disrupting the financial services industry, along with others. Its pace will only accelerate in the future with the rapid advancements in AI, smart technologies, and big data analytics."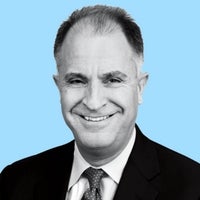 David Yermack
,
Chair, Finance Department and Co-Director, Fintech Specialization
"Stern has a history of innovation. For the fintech specialization, the finance and information systems departments are basically getting married."  
---
ALUMNI ON THE FINTECH OPPORTUNITY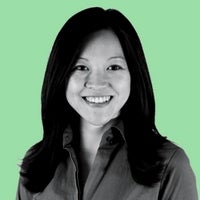 Thilmin Gee (MBA '14)
,
Senior Payments Operations Manager, Electronic Arts
"My career covers the entire e-commerce customer journey and has given me a holistic view of the drivers for growth, monetization, and retention. I started in digital marketing and e-commerce, and then moved into payments after business school. Working in an emerging industry like fintech is amazing. Payments is critical to the survival of a digital company, specifically around revenue recognition and cash flow. It also provides me a better understanding of our customers' behaviors around the world; it brings me closer to them.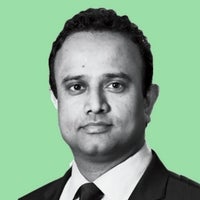 Vik Hebatpuria (MBA '06)
,
Managing Director, Head of Financial Technology and Services - Americas, UBS Investment Bank
"It's very exciting to be a part of an industry that's as rapidly evolving as financial technology. The rate of disruptive change and pace of new technologies, combined with changing customer behavior has made it critical for financial services firms to have the right technological vision to not only succeed, but to survive in many instances. While there will be growing pains in the longer term, technology will be a key enabler for many financial services firms to enhance their relationships with their customers and streamline their internal costs.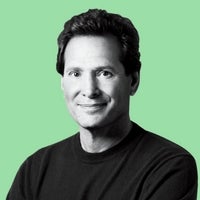 Dan Schulman (MBA '86)
,
President and CEO, PayPal
"Fintech is making transactions not just faster, easier, and more secure, but moving us toward the democratization of money. There are 67 million financially underserved adults in the US who are outside the traditional financial system and more than 2 billion worldwide. To do the things we take for granted, like cashing a check or sending money to loved ones, costs them a disproportionate amount of time and expense. Mobile technology, software, and platforms that connect us together have a chance to make a real difference in the lives of this population – that's a noble vision.  
---

---
More from Professor Yermack on fintech, blockchain, and changes afoot for business, society, and Stern.
What triggered the fintech revolution?
Some ideas had been kicking around for a while, but the turning point for the financial world was the emergence in 2009 of bitcoin, a digital, or crypto-currency. Bitcoin relied on both cryptography and blockchain. Together with other technologies, they enable transactions to occur on a peer-to-peer level without third-party verification. Also, since 2010, investment in fintech has shot up from $2 billion to $19 billion, accelerating transformation.

You were the first to teach a course on bitcoin and blockchain and have been doing research in this area. What is blockchain?
Blockchain is a type of distributed database that keeps track of information in a certain sequence. That makes it an exceptionally accurate, tamper-proof way of recording financial data. All transactions depend on prior ones on the blockchain, so any attempt to commit fraud is immediately apparent.

What fintech-related changes are on the near horizon for business and society?
Because of the underlying blockchain technology, it has applications beyond finance in areas such as supply chain and inventory management; the creation of national databases on things like citizen identification and land registry; and a fraud-proof authentication process for luxury items. It's very exciting.

Fintech presents new research opportunities. What work is coming out of the finance department in this area?
I'm fascinated by corporate governance issues around trading corporate securities on the blockchain, as well as central banks and digital currency. My colleagues are looking into sovereign debt and also financial inclusion, to name two other areas. Bringing the underbanked into the financial world would go a long way toward solving poverty. Plus, the industry is desperate for people to regulate the fintech area; we're working with the NYU School of Law to get out ahead on it.

How do you see fintech as an opportunity at Stern?
With our history of innovation, we are superbly positioned to lead in this area, and we are already ahead of peer schools in research and teaching. We're out front when it comes to thought leadership and knowing where the market is headed, and we're very aggressive about maintaining our dominance in finance. I think fintech could ultimately be part of our core curriculum. All business schools will have to put technology at the center.

What is the difference between public and private blockchains, and why would some organizations prefer the latter?
A public blockchain–which bitcoin uses–relies on a decentralized validation; there's no central authority. Private blockchains include a gatekeeper making decisions about who can participate and arbitrating disputes, so there's still a middleman. A consortium of banks in New York is working to create a common shared platform for fintech, so within five years that could be the main way they deal with each other.
---