She Found Hers at FindMine
Michelle Harrison Bacharach's "complete the look" startup is getting traction
by MARILYN HARRIS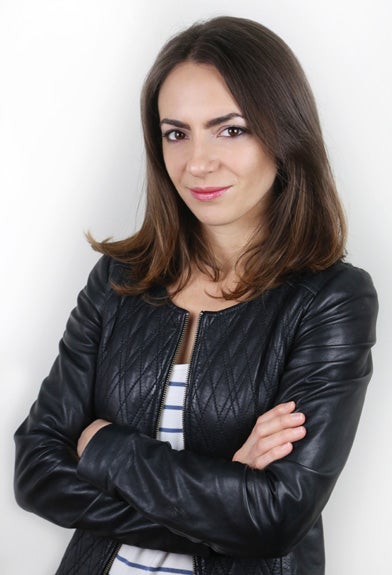 NYU Stern has many programs that encourage entrepreneurialism, but it's rare that merely anticipating matriculation would inspire a startup. Yet moving to New York to attend business school provided the epiphany that became FindMine, the artificial-intelligence- driven personal shopping service founded by Michelle Harrison Bacharach (MBA '12).
Bacharach's story starts in her native California. After graduating from Cal Berkeley, she worked for a tech startup, then moved to Los Angeles to pursue her dream of becoming an actress. After some small success, her goal shifted toward the business side of entertainment, and she was accepted into NYU Stern's MBA program. "I realized my LA garb of tee shirt, shorts, and flip-flops wouldn't cut it in New York," she recalled recently. "I needed a wardrobe for cold weather and for business school." The task of putting together appropriate outfits on a budget, much less furnishing living quarters "took up too much time," she said.
"I was inspired to create this business because of my own frustration with shopping. I'd buy a pair of green waxed cotton leggings that looked amazing, but I'd get them home and have to Google "how to wear green waxed cotton leggings' or stalk Pinterest to figure out how to put an outfit together around it." The germ of her startup began to form.
WHY NOT NOW?
For three years after Stern, Bacharach worked for Univision in corporate strategy. But the desire to start her own business was nagging at her. "I thought, 'Why not now?'"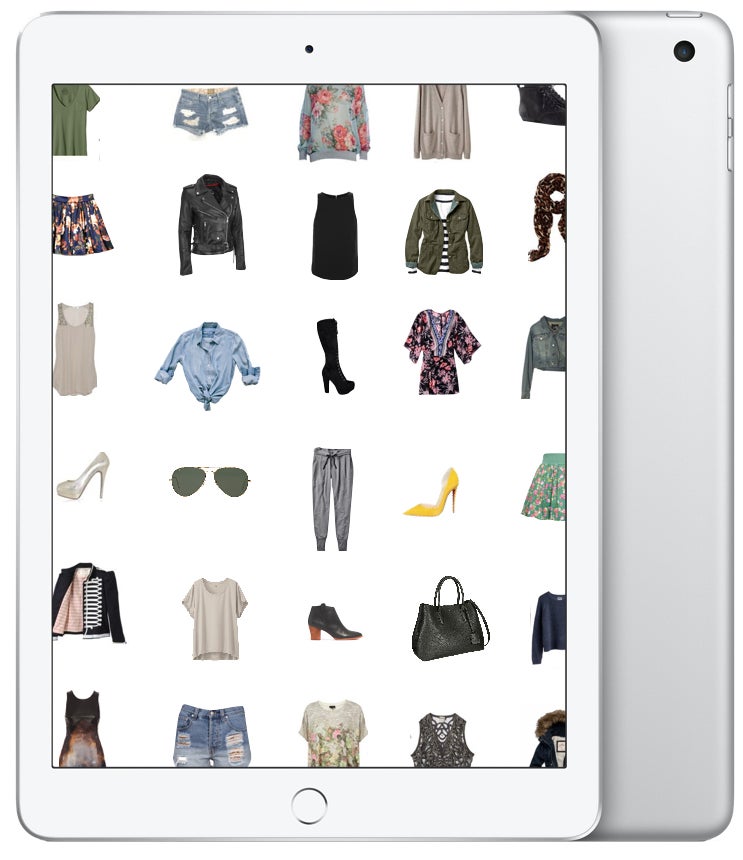 Bacharach left Univision with a plan for a personal shopping service that, with the help of fellow Sternies, became FindMine. During one brainstorming session, the husband of a Stern classmate suggested using machine learning to accomplish the labor-intensive job of matching and suggesting elements of an outfit. He became FindMine's co-founder and chief technology officer. After a year of prototyping, in August 2015 the service went live on Shopify, curating outfits for a small boutique in San Diego.
FindMine is raising a second round of funding. Customers include John Varvatos, Adidas, and American Eagle Outfitters, and the impact has been overwhelmingly positive, said Bacharach. A customer who clicks on a tee shirt, for example, sees a display of pants, shoes, jacket, and maybe jewelry and a bag that complete the look, all respecting the brand's rules. "We are making significant revenue increases for all our customers," Bacharach said. "Shoppers spend not just more time on their sites, but 200 percent more money."
STERN CONNECTIONS
If coming to Stern was the inspiration for FindMine, the School experience became a central player in FindMine's development. Said Bacharach: "I met my co-founder through Alyssa Unger (MBA '12), who was on my team for all core classes, and I participated in the business plan competition, which was instrumental in changing our idea. Fan Feng (MBA '17) was our first intern, and Anne-Marie Vignola (MBA '11) and Eric Chan (MBA '11) are angel investors. Stern brands itself as a collaborative community, which is 100 percent true, and that's not to mention all that my Stern education made possible, through my classes in strategy, new venture financing, new product development, and entrepreneurship. I literally used my textbook from Professor Damodaran's class to create a business case."
Her training as an actress has also come in handy. Speaking at conferences and pitching in competitions is her "superpower," she said. What's more, the confidence she may have lacked before striking out on her own has been hard-won. "I've learned that because everyone will have a different opinion, my biggest lesson so far is to trust my instincts. I'd also advise anyone starting a venture that the feeling of panic is normal and will never go away."