He Doesn't Sweat the Small Stuff

Iceland's first billionaire, private equity investor Thor Björgólfsson (BS '91), attributes his dramatic comeback from bankruptcy to resilience, adaptability, and optimism
by MARILYN HARRIS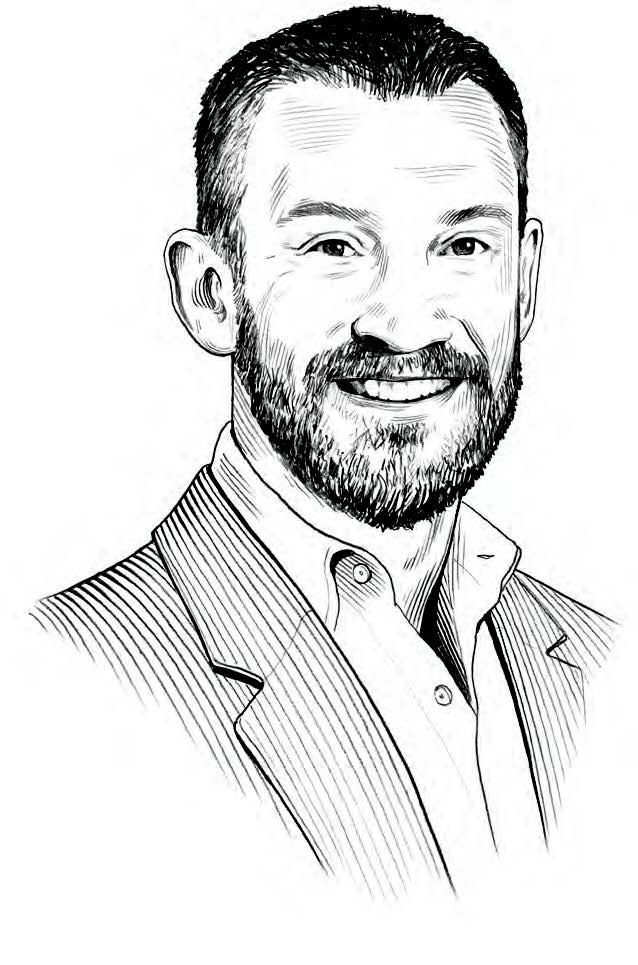 Björgólfur Thor Björgólfsson is the chairman of Novator Partners LLP, a London-based alternative investment firm he founded in 2005 after founding and selling to Heineken a premium beer company in Russia. Nearly wiped out by the 2008 financial crisis, Björgólfsson managed to repay all his creditors and return to his pre-crisis billionaire status and chronicled that journey in Billions to Bust and Back: How I Made, Lost and Rebuilt a Fortune (2014). A member of Stern's Board of Overseers, he resides in London with his wife Kristin Ólafsdóttir and their three young children.
1/ How would you describe your strengths as a businessman? I am intuitive and quick to assess situations. I see opportunities where others see complications, and I am not afraid to wander into emerging markets. I also have a great knack for picking the right people to work with. Business persons who surround themselves with yes-people are in for a rude awakening.
2/ You bounced back dramatically from business setbacks. To what do you attribute your resilience?
My resilience comes with adaptability and optimism. I have found that one cannot thrive without the other. I admit there were times I was ready to throw in the towel. It was a mammoth task to settle my debt, salvage something from the ruins, and start again. The bottom line is, I wanted to be able to face myself in the mirror knowing I had given it all I could. And so I did.
3/ You've said you look for great companies in troubled countries or troubled companies in great countries. How did you settle on this formula?
I'm always looking for better ways to develop and enhance my portfolio, and I always have my eyes on the exit. I take into account the potential that's specific to geographies or sectors. In troubled countries, the local specifics come into play; in great countries, I can focus more on the company itself and less on its operating environment. I used to focus mainly on emerging markets in Eastern Europe, where there was great leeway for improvement for companies and countries alike.
4/ How do you anticipate Brexit —or merely the anticipation of it—will affect your business?
Brexit has not affected our business, but you can tell how the vibe has changed in London, still the global investment hub of the world. The risk is that if brain power starts to move out, it can start to affect business.
"I see opportunities where others see complications."

-Thor Björgólfsson, BS '91
5/ What is your outlook on the global economy in the context of the current political dynamics?
I am optimistic by nature, but I have been seeing warning signs in the political dynamic recently. We cannot ignore global warming, the tension in the global political landscape, and especially the somewhat popular view that trade barriers should be used more effectively by the larger economies, which in the long run will hamper the global economy.
6/ What was it like for you to spend your college years at NYU Stern?
Stern handed me the tools I needed to succeed in business. As soon as I came to New York I felt the heartbeat of the city: so fast, so steady, and so inspiring. My memories of the buzz that was all around Stern's campus from the early hours until sunset are still very clear. It felt like a really interesting global community crackling with energy at all times.
7/ You've led a colorful life. How would you describe your personal philosophy?
It's changed from that of a man in his 20s who worked around the clock to build a brewery in St. Petersburg in the 1990s. As a 50-year-old family man, my focus has shifted. I have learned that everything is temporary, and I try not to sweat the small stuff.
DID YOU KNOW?

1


Novator Partners LLP focuses on telecommunications, pharmaceuticals, IT, and renewable energy, mostly in emerging markets in Europe and recently South America.

2


Björgólfsson, an expert skier and motorcyclist, finds the speed relaxing because it forces him to clear his mind and focus.

3


Björgólfsson's great-grandfather was Iceland's largest landowner; one great-uncle was prime minister, another was ambassador to the US, and another ran one of Iceland's largest shipping lines.