Professor Baruch Lev Launches His New Book, "The End of Accounting"
An engaged audience of nearly 175 alumni, students and faculty gathered to hear Baruch Lev, Philip Bardes Professor of Accounting and Finance, share insights from his new book, "The End of Accounting and the Path Forward for Investors and Managers." He was joined in conversation by Martin Fridson, Chief Investment Officer of Lehmann Livian Fridson Advisors LLC.
After introductory remarks by Dean Henry, Professor Lev presented some of his joint research, conducted with co-author Feng Gu, Associate Professor and Chair of the Department of Accounting and Law at the University at Buffalo, on how financial reports have drastically declined in relevance since the 1980s. Looking at key financial indicators from the past 60 years, Professor Lev identified a significant disconnect between financial information and companies' share prices, and highlighted an increase in ambiguity among financial analysts.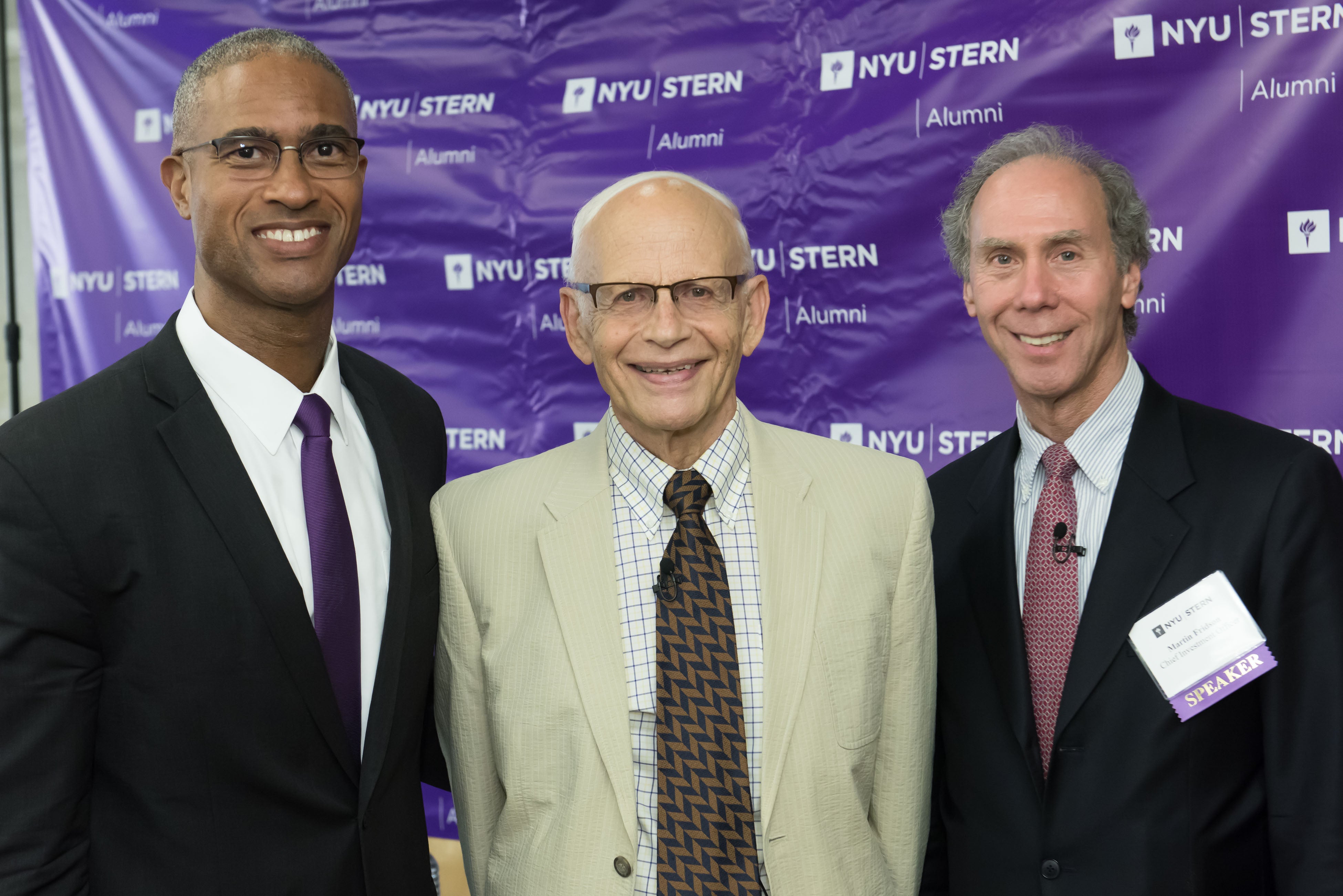 Professor Lev illustrated the importance of intangible assets that are not typically reported in company earnings announcements. "Coca-Cola's brand is not on its balance sheet," yet is incredibly valuable, he explained, adding that other intangibles that generate future benefits, such as training relative to competitors and human resources, are not currently included in financial reports. Using a series of charts and a case study on SiriusXM, Professor Lev explained the model he and Gu present in their book for quantifying and reporting this information to stakeholders.
The audience at this well-attended event, organized by Stern's Alumni Relations team, was eager to learn more about Professor Lev's findings, and a lively discussion, led by Fridson, followed. Alumni working in various industries debated how they might apply the insights from "The End of Accounting" to their firms and asked for Professor Lev's views on the future of financial reporting and investor relations. At the conclusion of the Q&A session, guests enjoyed a cocktail reception.