A.J. Tus, BS 2014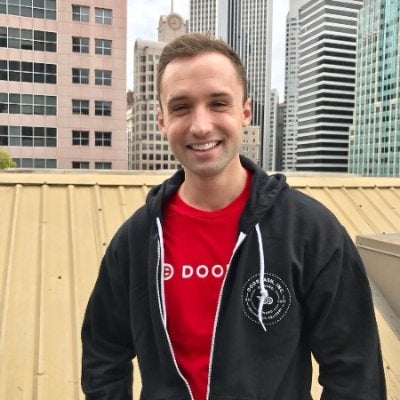 A.J. Tus is a Strategic Initiatives Manager at DoorDash, an on-demand restaurant delivery service founded in 2013. Prior to this role, A.J. was a Growth Equity Investment Professional at Technology Crossover Ventures and an Investment Banking Analyst covering Technology, Media & Telecom at Credit Suisse. He received his undergraduate degree, with honors, from the NYU Stern School of Business with a concentration in Finance, Business Economics and Social Entrepreneurship
As a student, where was your favorite spot to spend time at Stern?
On the third floor of Tisch Hall, there is a student lounge where I spent a lot of my time. I would often study there, catch-up on emails, and attend meetings for student leadership. I remember being in one of the rooms that was specifically reserved for student leaders, and it felt pretty cool and exclusive to be there!

What is your favorite way to spend a Saturday??
Now that I'm living in San Francisco, I enjoy being outdoors whenever possible. I like to spend time out on the Bay, at Dolores Park, or anywhere with sunshine and friends.
Are you a dog or cat person?
I am absolutely a dog person. I grew up in a suburb of Philly with several Portuguese Water Dogs and have great memories of playing outside with them. Now my company is considering getting an office dog which I'm totally thrilled about!
What is your favorite memory from your time at Stern?
Joining Alpha Kappa Psi, the professional business fraternity that was started at NYU. The upperclassmen provided so much guidance and mentorship as I made my way through Stern. It was truly a terrific network of supportive peers.
Why do you choose to stay engaged with Stern as an alumnus?
I feel a great sense of gratitude for the support I received during my time at Stern. The school really invests in its students, and I want to provide that support back to current students and alumni across the globe. My hope is that this will create a positive learning environment for future generations of Sternies!
What quote most inspires you?
"If you want to have friends, you have to be friendly."
~ Anonymous
---