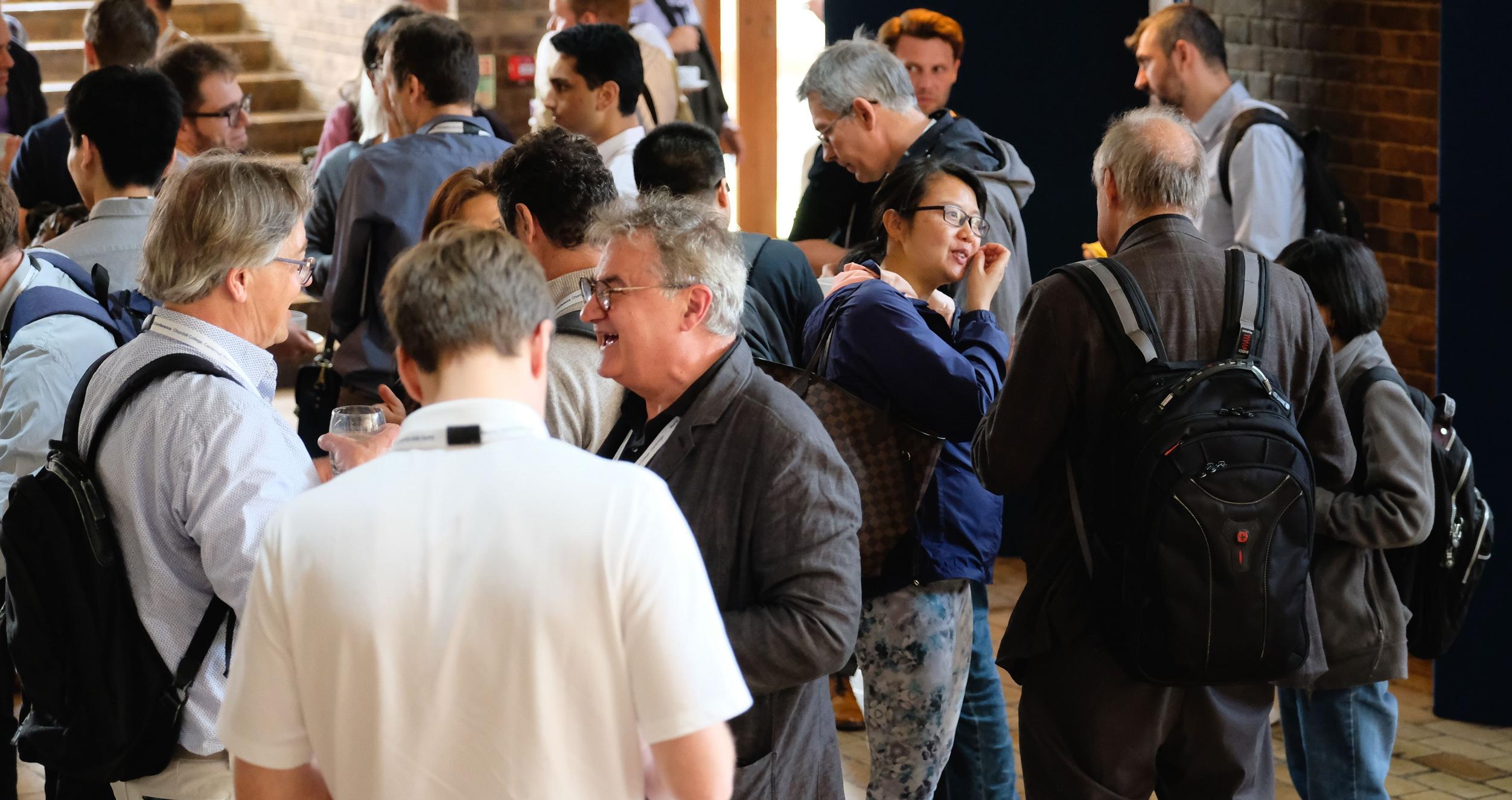 SoFiE Fellows and Past Leadership
---
Fellows
Each year the SoFiE Council elects several "SoFiE Fellows," in recognition of their outstanding contributions to financial econometrics.
2022 SoFiE Fellows:
Valentina Corradi, University of Surrey
Marcelo Meideros, PUC-Rio
Fabio Trojani, University of Geneva
Rossen Valkanov, UCSD Rady School of Management
2021 SoFiE Fellows:
No Fellows elected in 2021
2020 SoFiE Fellows:
Raffaella Giacomini, University College London
Bryan Kelly, Yale University
2019 SoFiE Fellows:
Jia Li, Duke University
Alain Monfort, CREST
Dacheng Xiu, University of Chicago Booth School of Business
2018 SoFiE Fellows:
Giampiero Gallo, Corte dei conti, Italy and RCEA
Robert Shiller, Yale University
2017 SoFiE Fellows:
Mikhail Chernov, UCLA Anderson School of Management
Patrick Gagliardini, University of Lugano
Jean Jacod, Université Paris VI
Yingying Li, HKUST
Sydney Ludvigson, New York University
2016 SoFiE Fellows:
Mardi Dungey, University of Tasmania*
Jianqing Fan, Princeton University
Sílvia Gonçalves, Western University
Andrew Lo, Massachusetts Institute of Technology
Serena Ng, Columbia University
Monika Piazzesi, Stanford University
Lan Zhang, University of Illinois at Chicago
2015 SoFiE Fellows:
Ole Barndorff-Nielsen, Aarhus University
Frank Kleibergen, University of Amsterdam
Siem Jan Koopman, VU University Amsterdam
Oliver Linton, University of Cambridge
Robin Lumsdaine, American University
Nour Meddahi, Toulouse School of Economics
2014 SoFiE Fellows:
Luc Bauwens, Université Catholique de Louvain & SKEMA Business School
Joel Hasbrouck, New York University
Nikolaus Hautsch, University of Vienna
Enrique Sentana, CEMFI
Kenneth Singleton, Stanford University
2013 SoFiE Fellows:
Yacine Aїt-Sahalia, Princeton University
Federico Bandi, Johns Hopkins University
Jin-Chuan Duan, National University of Singapore
Peter Hansen, European University Institute
Andrew Patton, Duke University
Peter C.B. Phillips, Yale University
Olivier Scaillet, Université de Genève & Swiss Finance Institute
Kevin Sheppard, University of Oxford
Viktor Todorov, Northwestern University
2012 (Inaugural) SoFiE Fellows:
Torben Andersen, Northwestern University
Tim Bollerslev, Duke University
John Y. Campbell, Harvard University
Peter Christoffersen, University of Toronto*
Francis X. Diebold, University of Pennsylvania
Darrell Duffie, Stanford University
Robert F. Engle, New York University
A. Ronald Gallant, Duke University
René Garcia, EDHEC Business School, Nice
John F. Geweke, University of Technology, Sydney
Christian Gouriéroux, ENSAE/University of Toronto
Clive W.J. Granger, University of California, San Diego*
Eric Ghysels, University of North Carolina, Chapel Hill
Niels Haldrup, Aarhus University
Lars Peter Hansen, University of Chicago
Wolfgang Härdle, Humboldt-Universitat zu Berlin
Stan Hurn, Queensland University of Technology
Ravi Jagannathan, Northwestern University
Asger Lunde, Aarhus University
Per Mykland, University of Chicago
Adrian Pagan, University of Technology, Sydney
Eric Renault, Brown University
Michael Rockinger, University of Lausanne
Neil Shephard, Oxford University
George Tauchen, Duke University
Allan Timmermann, University of California, San Diego
Timo Terasvirta, Aarhus University
Bas J.M. Werker, Tilburg University
Halbert L. White Jr., University of California, San Diego*
Jun Yu, Singapore Management University
*Deceased
Past Presidents, Founding Council, and Founding Members
SoFiE wishes to express its gratitude for the vision and leadership of its past presidents, founding council, and founding members, who generously lent their expertise and names to SoFiE's mission.
Past Presidents:
Robert F. Engle, New York University (Founding Co-President, 2007-2011)
Eric Ghysels, University of North Carolina, Chapel Hill (Founding Co-President, 2007-2011)
Francis X. Diebold, University of Pennsylvania (2011-2013)
Eric Renault, University of Warwick (2013-2015)
Ravi Jagannathan, Northwestern University (2015-2017)
Per Mykland, University of Chicago (2017-2019)
Tim Bollerslev, Duke University (2019-2021)
Founding Council:
John Y. Campbell, Harvard University
Francis X. Diebold, University of Pennsylvania
Robert F. Engle, New York University
A. Ronald Gallant, Duke University
René Garcia, EDHEC Nice
John F. Geweke, University of Iowa
Eric Ghysels, University of North Carolina, Chapel Hill
Christian Gouriéroux, University of Toronto & INSEE-CREST
Clive W. J. Granger, University of California, San Diego
Lars Peter Hansen, University of Chicago
Wolfgang Härdle, Humboldt University
Ravi Jagannathan, Northwestern University
Adrian Pagan, Australian National University
Eric Renault, University of North Carolina, Chapel Hill
George Tauchen, Duke University
Founding Members:
Karim M. Abadir, Imperial College London
Tobias Adrian, Federal Reserve Bank of New York
Yacine Ait-Sahalia, Princeton University
Andrew Ang, Columbia Business School
Turan G. Bali, Baruch College
Federico M. Bandi, University of Chicago
Luc Bauwens, CORE, Université Catholique de Louvain
Arthur M. Berd, Quantitative Alternatives, LLC
Tim Bollerslev, Duke University
Berto Brauns, Campbell & Company
Stephen Brown, New York University
John Campbell, Harvard University
Peter Carr, Bloomberg LP
Mikhail Chernov, London Business School
Thomas C. Chiang, Drexel University
Ray Chou, Academia Sinica & National Chiao Tung University
Peter Christoffersen, McGill University
Albert Lee Chun, Copenhagen Business School
Stylianos Cymparidis, London Metropolitan University
Antonis Demos, Athens University of Economics and Business
Kathleen DeRose, Credit Suisse
Francis X. Diebold, University of Pennsylvania
Feike C. Drost, Tilburg University
Jefferson Duarte, University of Washington
Jean-Marie Dufour, McGill University
Mardi Dungey, University of Tasmania
Robert Engle, New York University
Jianqing Fan, Princeton University
Jon Faust, Johns Hopkins University
Marcelo Fernandes, University of London
Wai Mun Fong, National University of Singapore
Philip Hans Franses, Erasmus University Rotterdam
Ronald Gallant, Duke University
Giampiero M. Gallo, University of Florence
Jiti Gao, University of Adelaide
René Garcia, University of Montreal
Nikolaos Georgikopoulos, Centre for Planning and Economic Research, Greece
James M. Gerard, Fidelity Investments
John Geweke, University of Iowa
Eric Ghysels, University of North Carolina, Chapel Hill
Raul Gonzalez, University of Geneva
Andreas Gottschling, Deutsche Bank AG
Christian Gourieroux, University of Toronto & INSEE-CREST
Clive Granger, University of California, San Diego
Abhishek Gupta, GETCO, LLC
Niels Haldrup, CREATES, University of Aarhus
Tony Hall, University of Technology, Sydney
Yufeng Han, Tulane University
Lars Peter Hansen, University of Chicago
Peter R. Hansen, Stanford University
Wolfgang Härdle, Humboldt University
Joel Hasbrouck, New York University
Patricia L. Higgins, Go-Market, Inc.
Robert J. Hodrick, Columbia University
Yongmiao Hong, Cornell University & Xiamen University
Stan Hurn, Queensland University of Technology
Lavrentis Iavrentiadis, Iavrentiadis Group of Companies
Eric Jacquier, HEC Montreal
Ravi Jagannathan, Northwestern University
Eric Jondeau, University of Lausanne
Frank C.J.M. de Jong, Tilburg University
Paul Kofman, University of Melbourne
Petter Kolm, New York University
Siem Jan Koopman, Free University of Amsterdam
Petros Kyriakides, Titu Maiorescu University
Michael Kyriakides, Universal Studies of Health & Business
George Kyriakides, P. Kyriakides Group of Companies
Karen Lewis, University of Pennsylvania
Wai Keung Li, University of Hong Kong
Yingying Li, Hong Kong University of Science and Technology
Jimmy Liew, Campbell & Company
David Lilien, Quantitative Micro Software
Asger Lunde, Aarhus University
Koichi Maekawa, Hiroshima University of Economics
Loriano Mancini, Swiss Finance Institute at EPFL
Roberto S. Mariano, Singapore Management University
Tom McCurdy, University of Toronto
J. Roderick McCrorie, University of St. Andrews
Bertrand Melenberg, Tilburg University
Alexandros E. Milionis, University of the Aegean
Claudia Moise, Case Western Reserve University
Patrick Ryan Morris, Hagin Capital LLC
Per Mykland, University of Chicago
Theo E. Nijman, Tilburg University
Chayawat Ornthanalai, Georgia Institute of Technology
Andrew Patton, Duke University
Lasse Pedersen, New York University
Fulvio Pegoraro, INSEE-CREST
Peter C.B. Phillips, Yale University
Stephen Rappaport, Consultant
Jonathan Reiss, Analytical Synthesis, LLC
Eric Renault, University of North Carolina, Chapel Hill
Christian Reusch, Barclays Capital
Michael Rockinger, University of Lausanne
Dale W.R. Rosenthal, The University of Illinois at Chicago
Jeffrey Russell, University of Chicago
Michael Sabbatini, Capital International Research
Olivier Scaillet, HEC University of Geneva
Peter Schotman, Maastricht University
Rainer Schulz, University of Aberdeen
Neil Shephard, University of Oxford
Kevin Sheppard, University of Oxford
William Silber, New York University
Tzvetan V. Simeonov, Connected.BG
Daniel Smith, Simon Fraser University
Glenn Sueyoshi, Quantitative Micro Software
Joseph A. Swanson, Northwestern University
George Tauchen, Duke University
Stephen Taylor, Lancaster University
Fabio Trojani, University of Lugano
Dick van Dijk, Erasmus University Rotterdam
Herman K. van Dijk, Erasmus University Rotterdam
Andrey Vavilov, Institute for Financial Studies, Moscow
David Veredas, Free University of Brussels
Bas J.M. Werker, Tilburg University
Robert Whitelaw, New York University
Christopher Wilkins, Quantitative Micro Software
Liuren Wu, Baruch College
Jun Yu, Singapore Management University
Yong Zeng, University of Missouri at Kansas City
Hua Zhao, Xiamen University
Lan Zhang, University of Illinois at Chicago
Guofu Zhou, Washington University in St. Louis
Hao Zhou, Federal Reserve Board
Ricardas Zitikis, University of Western Ontario
(Affiliations listed are those at the time of founding.)