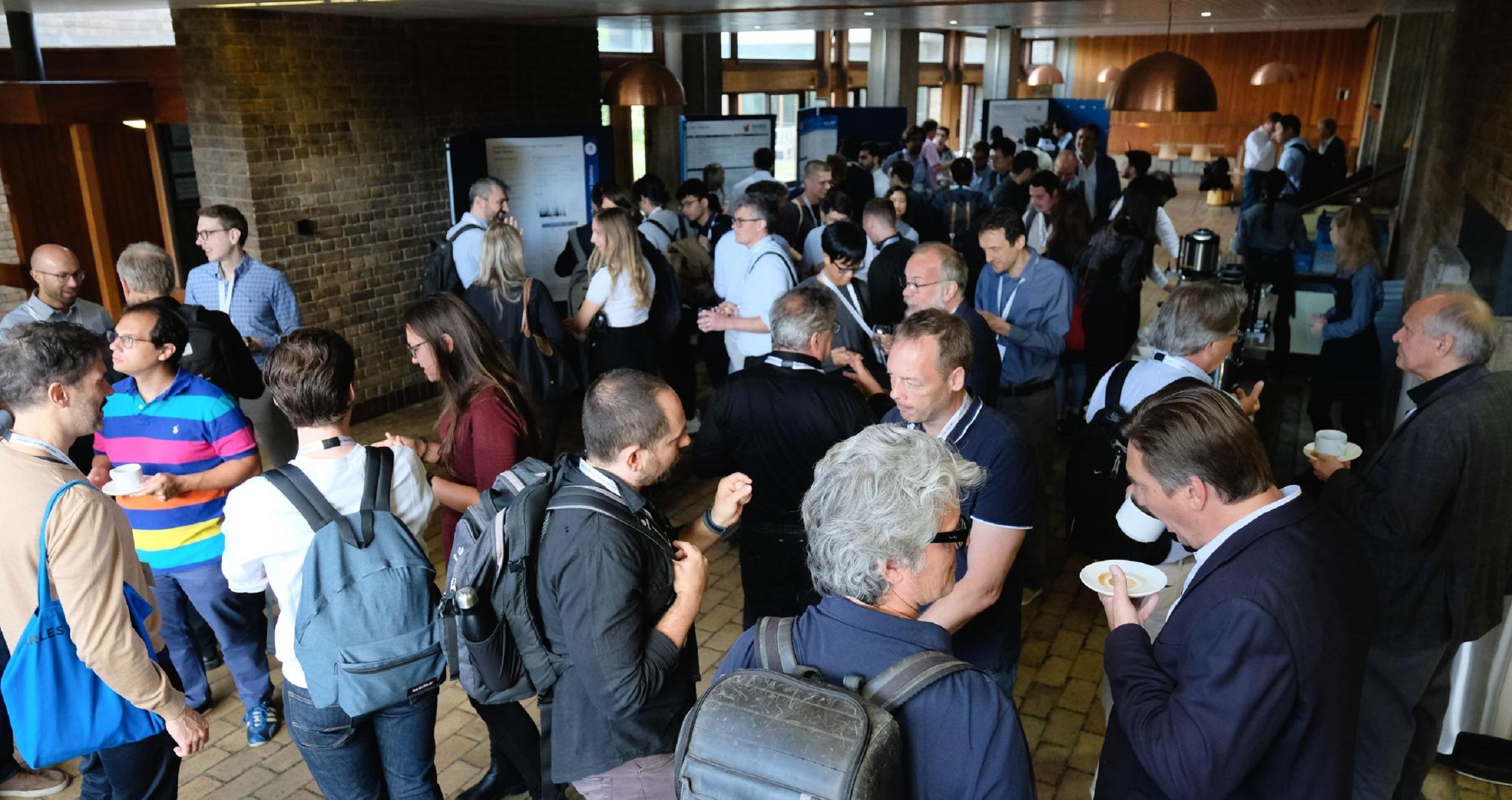 Individual and Institutional Membership
Members receive a complimentary subscription and waived manuscript submission fee to SoFiE's partner publication, the Journal of Financial Econometrics. Other benefits of membership in the Society include the opportunity to submit papers to be reviewed by our program committee for our co-sponsored joint events, discounted registration rate for the annual conference in June, the ability to vote in SoFiE presidential elections, and connections to esteemed colleagues in the financial econometrics community. The membership year commences every calendar year on January 1 with Journal subscriptions, but memberships can be purchased at any time.
Individual Membership
Regular individual members can choose from among varying membership commitment lengths. Beginning January 2021, the Journal of Financial Econometrics will publish five (5) issues annually, rather than four (4).
1 Year Membership/Online Only: $140
3 Year Membership/Online Only: $320
 
Student Membership
In an effort to encourage more young scholars to become involved with the Society earlier in their academic careers, SoFiE offers a heavily discounted student membership option. The student membership affords all the same benefits of regular membership excluding voting rights and includes online only access to the JFEC. Student members can also apply for travel grants to attend the SoFiE annual conference in the years they are offered. These memberships have a one year term and can be renewed as long as the individual remains currently enrolled in an academic program as a full-time student. Student status is subject to verification and can only be claimed for a maximum of five years.
1 Year Student Membership/Online Only: $10

How to become a member:
Please visit our online payment center via the link below to provide your membership details and submit payment.
Bylaws
The Society for Financial Econometrics Bylaws can be found here.
Institutional Members
CentER at Tilburg University
CentER is a world-class research institute that draws on the academic expertise of some of the most outstanding minds in the field of economics and business. With its international orientation, CentER offers an environment that fosters rigorous academic research across the entire spectrum of economics and business research, while its Research Master and PhD programmes in economics and business research prepare the next generation of economists and business researchers to meet the challenges of the economy of the future.
CREATES at Aarhus University
The Center for Research in Econometric Analysis of Time Series is funded by the Danish National Research Foundation. The center is hosted by the Department of Economics and Business Economics at Aarhus University.
CREST
CREST, the Centre de Recherche en Economie et en Statistiques, has full-time and associate researchers working in one of the following eight fields: statistics, micro-econometrics, industrial economics, finance and insurance, macroeconomics, quantitative sociology, statistics and survey methodology, statistics and modelling. In line with its basic policy of facilitating exchanges between junior and senior researchers from different backgrounds, researchers at the CREST participate in international work groups, associations, and academic fellowships. CREST regularly organises international conferences with institutions either in France or abroad. It publishes the review "Annales d'Economie et Statistique."
The Duke Financial Economics Center (DFE) at Duke University
The Duke Financial Economics Center (DFE) is a leader in the field of financial education that leverages Duke University's renowned liberal arts curriculum and world-class faculty through teaching, research, innovative programming, and alumni engagement. A core objective of the DFE is to empower Duke undergraduates, regardless of academic focus, to enter finance careers uniquely prepared to succeed. Working with the Economics Department to maintain a core group of finance-focused professors, the DFE also seeks to promote innovative research in financial economics.
Econometric Institute at the Erasmus School of Economics
The Financial Institutions and Markets Research Center, Kellogg School of Management, Northwestern University
The Frank H. Kenan Institute of Private Enterprise
The Frank Hawkins Kenan Institute of Private Enterprise develops and promotes innovative, market-based solutions to vital economic issues. With the belief that private enterprise is the cornerstone of a prosperous and free society, the institute fosters the entrepreneurial spirit to stimulate economic prosperity and improve the lives of people in North Carolina, across the country and around the world. Established in 1985 by Frank Hawkins Kenan, the institute offers a number of programs, conferences and seminars which bring together high-profile business leaders, academic researchers and policymakers.
Volatility and Risk Institute at the NYU Stern School of Business
The Volatility and Risk Institute was created at New York University Stern School of Business in 2009 under the direction of Nobel Laureate and volatility expert Professor Robert Engle. It is co-directed by Professor Richard Berner. The Volatility and Risk Institute is an interdisciplinary center for research and analysis of financial and nonfinancial risks. It serves as a designated hub to support risk-related research and collaboration among scholars, practitioners, and policymakers. It supports, promotes, and facilitates risk analysis, assessment, and measurement, and creates a bridge between faculty research and a specialized group of practitioners and market participants on the cutting-edge of real-world risk issues.