Opinion
3 Reasons Why Tesla Shareholders Shouldn't Be Scandalized by Elon Musk's Idealism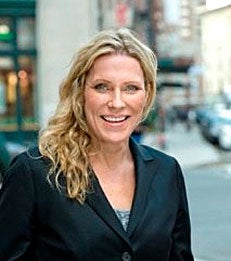 If there are Tesla investors out there who do not realize that Musk is a man on a mission and that mission isn't just about money, they just haven't been paying attention.
Elon Musk is using his companies to pursue his personal idealistic goals: He wants to move the world to renewable energy, and he wants to establish a colony on Mars to preserve the human species. Does that mean he's unfairly taking advantage of Tesla stockholders? No, and here's why:
1. There's no single formula for maximizing shareholder value.
In the U.S., we generally believe that publicly-held firms are to be managed for "shareholder value" (technically, the Securities Exchange Commission's Code of Ethics for CEOs only requires the firm to provide full, fair, accurate and timely financial reporting, and to flag any known conflicts of interest or violations of securities law, but state laws often impose stricter fiduciary duties on the firm's top managers). The hitch here is that there isn't a single definition of what shareholder value means. Though it's often measured simply as total shareholder return, in reality shareholders want different things. They have different preferences regarding risk and return, and they have different time horizons for holding the shares. A large portion of Tesla shareholders own the stock because they believe in Musk's mission, i.e., part of their value comes from the idealistic goals.
2. Elon Musk is the biggest shareholder by far.
Elon Musk holds 33.6 million shares of Tesla stock (roughly 20 percent), which is almost double the share held by the largest institutional shareholder (Fidelity Management and Research Company, with 19.2 million shares), and more than one hundred times as many shares as the next largest individual shareholder (Jeffrey B. Straubel, Chief Technology Officer of Tesla, with 326,237 shares). I think most people would agree that holding 20 percent of the shares entitles Musk to some input on what value is being maximized.
Read full article as published by
Inc.
___
Melissa Schilling is a Professor of Management and Organizations.