Opinion
America's Economic Future Hinges on this Overlooked Educational Skill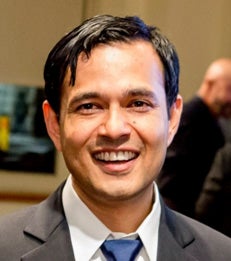 By Deepak Hegde and Jennifer Openshaw
The use of STEM is incomplete and outdated. The world is moving fast and we'll either innovate or we'll die.
By Deepak Hegde and Jennifer Openshaw
If we continue the STEM conversation as it stands, the U.S. is staring down a bleak future. Well intended as they are, the educational initiatives currently in place meant to equip our kids today and our country tomorrow with the ability to compete and win globally simply can't get us there.
The problem is that our students are receiving little if any support to guide that initial germ of an idea and help it flourish into a real business. School curricula have generally fallen short with respect to skills-based business learning and preparing students to lead. That's why it's time — from our classrooms to our boardrooms — to replace STEM with STEEM.
STEEM (science, technology, engineering, entrepreneurship, and mathematics) is the academic ecosystem that will prepare the minds and nurture the talent, not just as worker bees but as thinkers and creators and pioneers.
Read the full
CNBC article
.
___
Deepak Hegde is Associate Professor of Management and Organizations, Director of Endless Frontier Labs and Director of W. R. Berkley Innovation Labs.