The PPP Isn't Working. Here's an Idea — Get Paychecks to People, Directly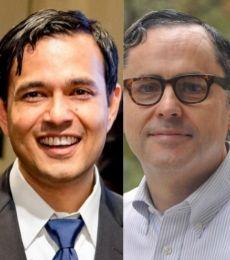 By Deepak Hegde and Luis Cabral
This week, Congress approved $310 billion to add to the initial $349 billion Paycheck Protection Program (PPP). The program provides small businesses with forgivable loans to keep workers employed, but the COVID-19 pandemic's effect on job losses continues unabated.
Over four million Americans filed for jobless claims for the week ending April 18, bringing the total number of workers seeking unemployment aid in the last five weeks to 26 million and wiping out a decade of job gains. Some projections point to an unemployment rate as high as 30% in the second quarter of 2020. 
Reports suggest the Congress is considering a third round of stimulus to bolster the PPP, but it is clear the program, while well-intentioned, is not achieving its objective of stopping job losses. The U.S. should immediately step in to guarantee capped paychecks to all employees for businesses of all sizes. 
Read the full
CNBC article
.
___
Deepak Hegde is Associate Professor of Management and Organizations, Director of Endless Frontier Labs and Director of W. R. Berkley Innovation Labs. Luis Cabral is Paganelli-Bull Professor of Economics and International Business and Chair of the Department of Economics
---