Tell Me Who Pays You, I'll Tell You How Much You Earn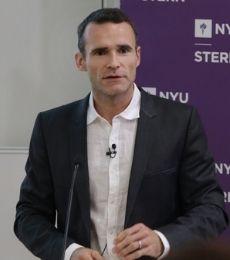 Inequalities in labor income have increased sharply in the United States since the 1980s. To measure them, we divide the income scale into deciles: the 10% with the lowest wages, the next 10%, and so on. up to the top 10%. Between 1981 and 2013, the income of the first decile rose from just under 9,500 to just over 9,800 dollars per year. Over the same period, the incomes of the bottom decile increased from $ 73,800 to $ 104,000.00 per year. The income ratio between the two extreme deciles therefore fell from 8 to almost 11.
Part of this increase reflects the growing importance of education. In 1981, a person with a higher education earned about 50% more than a person who left high school. In 2013 this education bonus was 100%. However, even by finely analyzing the evolution of income as a function of education, we can only explain a small part of the increases in inequalities.
Read the full
Les Echos article
.
---
Thomas Philippon is Max L. Heine Professor of Finance.
---