Opinion
Beyond Article 370: A Road Map for Kashmir's Economic Development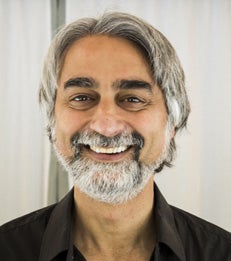 The protections afforded to Kashmiris under Article 370 have turned out to be regressive, exploited by local politicians for their own ends, and they have inhibited investment and progress
Although the method chosen by the Indian government of removing Article 370 has been unfortunate, seven decades of reality suggest that it did not work, and if anything, was regressive from a development standpoint. Democratic methods, including all-party delegations, interlocutors, and negotiations with Pakistan to stem the tide of militancy in Kashmir, have not worked either. India had two choices: To try something new or let the situation fester indefinitely.
Kashmiris now have an opportunity to turn this moment to their advantage and build a solid economy and infrastructure, but to do so will require a significant change in mindset. This will be challenging. There is, however, no reason why a place of such natural beauty and rich heritage should continue to be left behind in a connected digital world, where trade and investment are the keys to development.
As someone who grew up in Kashmir, I know firsthand that Kashmiris care about their quality of life and the future of their children. Every year, a family ritual, started by an ancestor in 1836 and now in its 183rd unbroken iteration, takes me back to Kashmir. While there, I typically address hundreds of high school students in Srinagar about how they should think about their future in a world of digital platforms and globalisation. The dialogue is invariably about how they can pursue dreams they are unable to realise in Kashmir. That is a shame. It needs to change.
Read the full
Hindustan Times article
.
___
Vasant Dhar is a Professor of Information Systems.