Opinion
The Economic Consequences of Global Uncertainty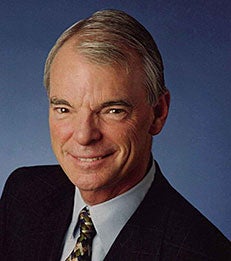 Taken together, these diverse economic and political trends may or may not lead to another global crisis or sudden stop.
The global economy is weakening, in no small measure because of a deep, widespread sense of uncertainty. And a major source of that uncertainty is the ongoing Sino-American "trade war."
As Lawrence J. Lau of Stanford University has shown, the problem is not that tit-for-tat tariffs have had an especially large impact, except perhaps on particular US and Chinese economic sectors. Rather, the conflict has cast doubt on the future of global economic connectivity, which has led to lower investment and consumption in China and the United States, and among their respective trading partners.
Moreover, the Chinese state has expanded its role in the economy. State-owned enterprises are back in favor among young jobseekers and in the eyes of the largely state-owned banking sector, even though many SOEs really should be restructured rather than kept afloat. At the same time, many private-sector firms are finding credit scarce and very expensive, and bankruptcies appear to be on the rise. Periodic policy interventions to reverse these longstanding public-private asymmetries have proved insufficient.
Read the full
Project Sydicate article
.
__
A. Michael Spence is a William R. Berkley Professor in Economics & Business.