Opinion
Economic Growth and Regulatory Relief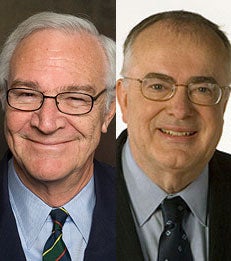 By Roy C. Smith and Ingo Walter
Americans should be asking the candidates 'Where's the growth?' and 'How are we going to get it back?'
By Roy C. Smith and Ingo Walter
Low rates of economic growth today seem to pervade the world economy. Few in China, Japan and emerging markets are happy with their economies' performance. Politically, Brexit appeared to center on migration issues, but British voters have long chafed at the EU's lack of economic growth and excess of regulatory micromanagement from Brussels. Many "leave" voters thought they'd be better off avoiding the stifling bureaucracy and simply playing by the rules of global trade as the US, China and other non-EU members do.
But US growth has also fallen short, accounting for much of the skepticism and mistrust of the voting public. So far, the presidential campaign has been depressingly deficient in drawing-out the economic policy issues that will have a far bigger effect on American lives than almost anything else debated by the candidates.
Growth issues are crucial. Since 2000 U.S. GDP growth has averaged less than 2% per year, and seems to be stuck there for the foreseeable future. The average growth rate over the previous 50 years was about 3.5%. That difference, compounded over the years, is enormous. It is reflected in lower real per-capita income, private sector capital spending, renewal and new investment in infrastructure, productivity improvements, and other important roots of economic performance.
Read more on the blog
Banks and Markets
.
___
Roy C. Smith is the Kenneth G. Langone Professor of Entrepreneurship and Finance and a Professor of Management Practice. Ingo Walter is the Seymour Milstein Professor of Finance, Corporate Governance and Ethics.