ESG Metrics Rest on Sand, Not Granite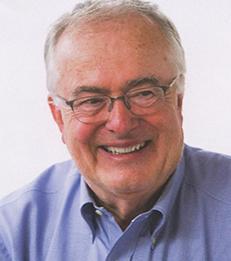 It now seems likely that ESG-driven asset allocation will develop a place in the ecology of global financial markets. Properly executed, it can add to the array of choices available to investors. It certainly fits the prevailing "stakeholder" Zeitgeist.
ESG (environment, society and governance) featured prominently in Berkshire Hathaway's annual meeting last Saturday, as major institutional investors, themselves seeking to attract and retain more high-margin funds from ESG-motivated clients, pushed for a greater sustainability focus across the Warren Buffett-run conglomerate, including the composition of its own board. Management did not seem convinced.
Indeed, the fact is that ESG metrics continue to rest on sand, not granite. There's still plenty of work to do in identifying and tracking ESG efficacy, including genuine consensus on separating "better" from "worse" outcomes, and what's behind the curtain in cooking ESG ratings.
Read the full
MarketWatch article
.
_____
Ingo Walter is professor emeritus of finance at NYU Stern School of Business, Clive Lipshitz is managing partner of Tradewind Interstate Advisors.
---