Economists are Fleeing the Trump Administration. That's a Worrying Sign for Trump and the Future of the Country.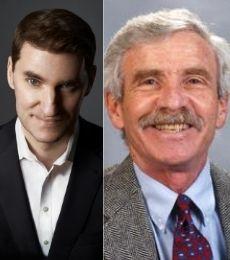 By Simon Bowmaker and Lawrence White
An exodus of senior officials from a presidential administration toward the end of a term is not an uncommon phenomenon. The officials have put in their time. They have tried to contribute to better policy (at least, in their view). So it is time for them to move on.
But to see several senior economists leave the Trump administration during the past few weeks is extremely unsettling— especially in these fraught times. Tomas Philipson, who had been the Acting Chair of the Council of Economic Advisers (CEA), left at the end of June — allegedly because of too many clashes with the politicos — to return to the University of Chicago. Because the CEA was already down to only two of the mandated three members there is now a single CEA member: Tyler Goodspeed, who now has the position of Acting Chair. 
Kevin Hassett — who had been Philipson's predecessor as CEA Chair — returned to the Trump administration as an unpaid senior advisor earlier this year, but he has departed. Andrew Olmem, deputy director of the National Economic Council (which is separate from the CEA), left in mid-June; although he has been replaced, this is not a good time to be seeing turnover. Bimal Patel, a senior Treasury Official responsible for financial institutions, departed in early July.
Read the full
Business Insider article
.
___
Simon W. Bowmaker is Clinical Professor of Economics. Lawrence J. White is Professor of Economics.
---