Research Highlights
Faculty Awards & Accolades – December 2015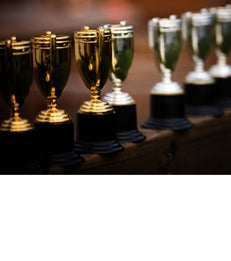 Stern's Center for Business and Human Rights recently received a $250,000 grant from Humanity United for its "Gulf Labor Recruitment Initiative."
On November 9, Professor
Pankaj Ghemawat
was named one of the top 20 management thinkers in the 2015 THINKERS50
global ranking
of top management thinkers and recognized at an awards gala in London.
Professor
Stijn Van Niewerburgh
was recently elected to the American Real Estate and Urban Economics Association (AREUEA) Board of Directors.
NYU Stern faculty and alumni were recently honored at the
2015 INFORMS Annual Meeting
in Philadelphia. Honorees included:
PhD student
Matteo Crosignani
recently won the 2015-2016 Edwin Elton Prize for the Best Job-market Paper in Finance for his work entitled, "The Effect of Central Bank Liquidity Injections on Bank Credit Supply."