Research Highlights
Faculty Awards & Accolades – October/November 2015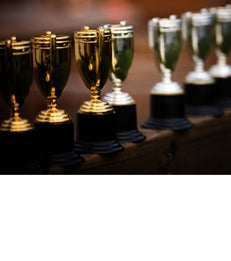 On October 12, Professor
Ed Altman
received an honorary doctorate from the
Warsaw School of Economics
in Poland. Among his many contributions to the field of finance, ​Professor Altman was recognized by ​the School for his international reputation as an expert on corporate bankruptcy, high yield bonds, distressed debt and credit risk analysis.
Professor
Jeanne Calderon
's co-authored
paper
with Gary Friedland, Esq, a guest lecturer at Stern, on EB-5 financing was cited in a recent
Government Accountability Office
(GAO) Report to Congress. The GAO Report was requested by the Judiciary Committee to assess the fraud risks and economic benefits of this immigration program in connection with the pending reauthorization of the program.
Professor
Nicholas Economides
and co-investigators Sundeep Rangan and Elza Erkip of NYU Polytechnic School of Engineering were awarded a National Science Foundation (NSF) grant totaling approximately $750,000, to support their research on the creation of fifth-generation phone networks.
On October 22, Nobel Laureate Professor
Robert Engle
was presented the
Oskar-Morgenstern Medal
at the University of Vienna for his academic achievements and ongoing efforts in the field of time series/financial econometrics. A bi-annual award, the Oskar-Morgenstern Medal honors contributions to science, emphasizing the importance of formal methods for business, economics and finance research.
Professor
Pankaj Ghemawat
was recently shortlisted for the 2015 Thinkers50
Strategy Award
, which celebrates the best in strategy thinking.
Professor
Panos Ipeirotis
has been awarded the 2015
Lagrange-CRT Foundation Prize
in recognition of his overall research work. The prize is given for the outstanding scientific contributions in the field of complexity and complex systems across all the scientific disciplines.
Professor
Natalia Levina
and Visiting Research Professor Manuel Arriaga (PhD '11) were awarded the 2015 Best Published Paper Award by the
Organizational Communications and Information Systems Division
of the Academy of Management for their paper, "
Distinction and Status Production on User-Generated Content Platforms: Using Bourdieu's Theory of Cultural Production to Understand Social Dynamics in Online Fields
," which was published in the Information Systems Research journal.
Professor
Thomas Philippon
has joined the the
monetary policy advisory panel
of the Federal Reserve Bank of New York.
Thinkers50 recently shortlisted Professor
Arun Sundararajan
on its 2015
RADAR Award
, which celebrates the thinkers most likely to shape the future of business and business thinking.
Professor
Stijn Van Nieuwerburgh
is currently serving on a panel of experts that will advise Norway's government on opening its $880 billion wealth fund to invest in infrastructure and whether to change its real estate allocation.
Professors
Luke Williams
and
Cynthia Franklin
were named as two of Hot Topic's
Top 100 Professors of Entrepreneurship
, which honors academics who have helped shape the direction of formal entrepreneurship learning globally.