Research Highlights
Faculty Awards & Accolades – September 2015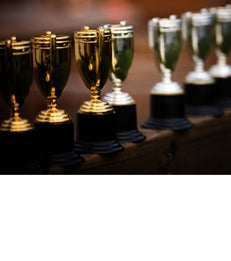 Professors
Eli Bartov
and
R. "Kabi" Kabaliswaran
were voted "Great Professors" by the Executive MBA Class of August 2015.
The White House Council of Economic Advisers recently cited research, "
The Implications of Marriage Structure for Men's Workplace Attitudes, Beliefs and Behaviors toward Women
," by Professor
Dolly Chugh
and co-authors Sreedhari Desai and Arthur Brief in its
August 2015 Issue Brief
on expanding opportunities for women in business.
Professor
Hila Lifshitz-Assaf
received the
2015 Grigor McClelland Best Dissertation Award
from the society for the advancement of management studies, for exemplifying innovative scholarship within a PhD thesis, and for demonstrating creativity, skill and original thinking in the conduct and analysis of research in the study of management and organizations. The award ceremony took place at the annual European Group for Organizational Studies (EGOS) 2015 conference in Athens, Greece.
The Volkswagen Foundation has awarded Professor
Marti Subrahmanyam
and his co-investigators, Loriana Pellizon of Research Center SAFE, Goethe University of Frankfurt; Jun Uno of Waseda University, Tokyo; Co-Pierre Georg of University of Cape Town, South Africa; and Marcel Bluhm of Xiamen University, China, 777,000 EUR (approximately $825,000 USD) to support their research, "Quantitative Easing and Financial (In)stability."
Professor
Yaacov Trope
has been selected as a winner of the 2015 Society for Personality and Social Psychology (SPSP)
Career Contribution Award
. This award honors scholars who have made major theoretical and/or empirical contributions to social or personality psychology and will be presented at the SPSP Annual Convention in January.